TruckVault is the perfect custom alternative to a DIY truck bed setup
The overlanding market is full of people building their own DIY truck camper, and for good reason - mass-produced stock storage options usually don't cut it. Maybe you're looking to build your own Tacoma camper or a DIY overlanding trailer after dissatisfaction with the storage box options out there. Luckily, here at TruckVault, we love to think outside the box.
Here's a few reasons why TruckVault's custom craftsmanship makes for the perfect truck camping setup:
CUSTOM TRUCK CAMPING CONFIGURATIONS
Your gear and lifestyle determine your needs, meaning that stock options are a poor solution for your unique build. While TruckVault offers a range of overlanding products in our Base Camp Line, we have a whole team of engineers ready to jump into custom designs and find storage solutions for you. Want a cutting board, tiedowns, electrical outlets, or a full camp kitchen drawer? We've got you covered.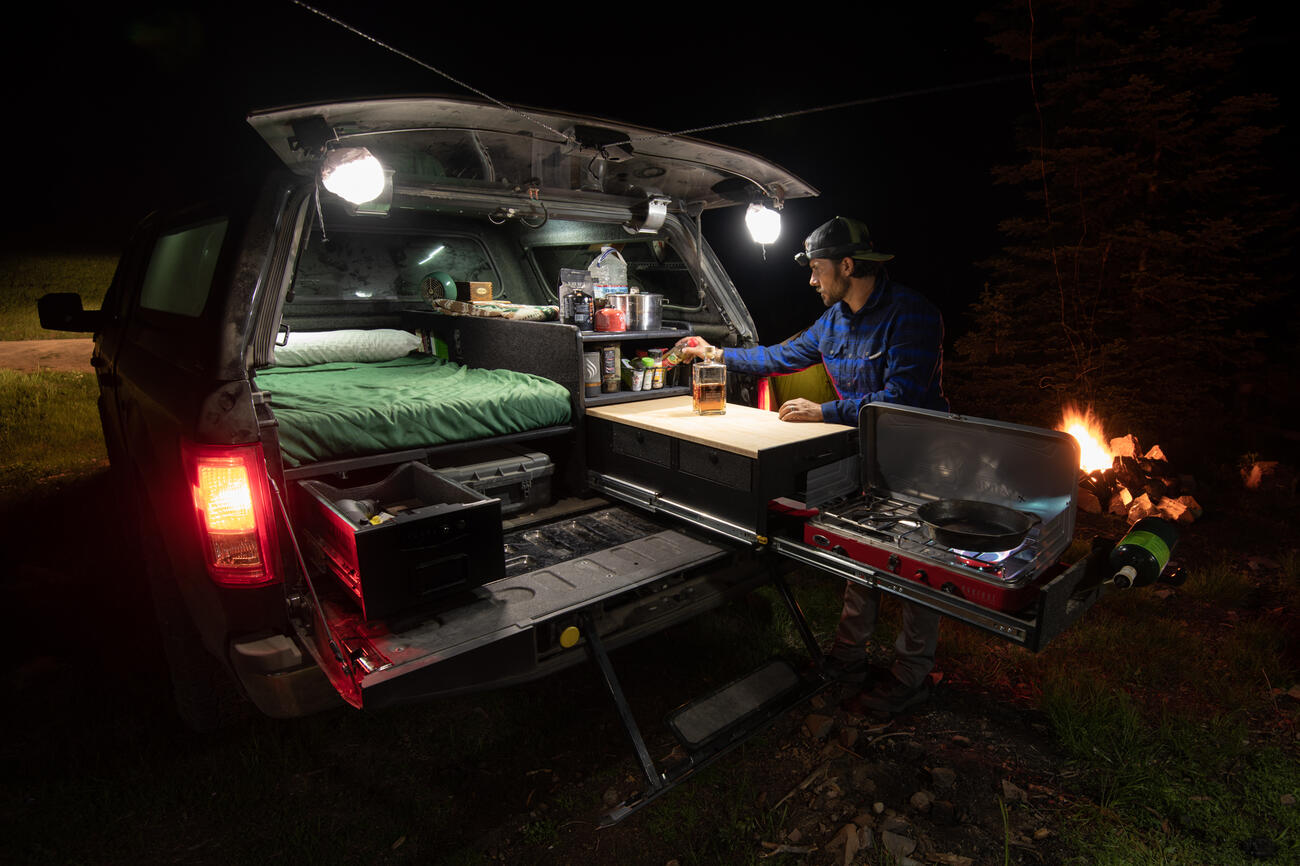 As other brands have shied away from custom builds, we can confidently say no other storage system offers the range of custom configurations as TruckVault.
CUSTOM FIT
Can it fit in my vehicle? We hear the question often, and usually, the answer is yes! TruckVault products are designed to match the contours of your vehicle, with measurements taken precisely for the right fit. While our Base Camp Line is designed primarily for trucks, we offer it for some SUVs, and have many other standard TruckVaults that can work as truck camping setups.
SMALL FOOTPRINT
After seeing the available options for truck beds (I.e. a Tacoma overland bed setup), many customers will opt for a DIY camping trailer to tow behind the truck. While this solution offers more features, it also becomes a hassle to manage and take care of.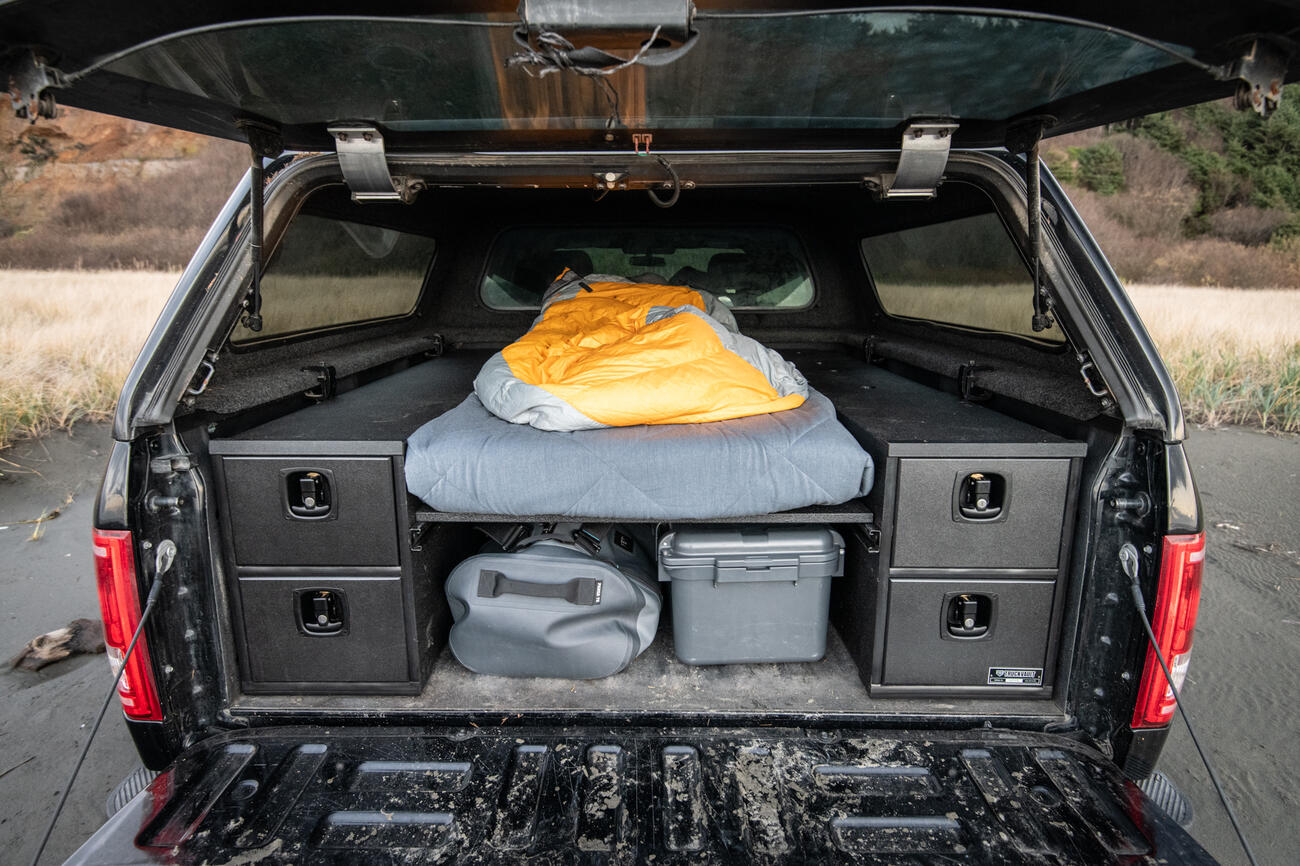 TruckVault packs a lot of value into a relatively small space, making set-up, mobility, and cleaning a breeze in comparison to larger, heavier overlanding products.
DO IT OURSELVES
DIY builds require lots of time, energy and cost in order to create, and the hours can add up very quickly. And yet we know that you want to drive the decision making process to match your gear and lifestyle. So when you come to TruckVault with ideas for your truckbed camping solution, we're committed to ensuring you to get the right build. Creating the perfect TruckVault system involves collaboration between customer and designers. Together, we'll do-it-ourselves.
THE VERDICT
We have nothing but respect for the craftsmanship of DIYers, and all power to you if that's the route you take! But if the time, cost and energy devoted to creating a DIY truck camper aren't your cup of tea, look no further than TruckVault to convert your truck bed into the perfect custom camper.