// Custom Capabilities
Custom...
It's what
we do.
Your storage 
your way.
---
You know your gear better than anyone and when it comes to organizing and storing your gear only you can best determine the most efficient setup to fit your needs.  To help get your creative thoughts rolling, start with concepts such as multi-level stacked drawers, integrated power and technology,  custom trays and pull out tables, as well as unique drawer faces just to name a few. So, whatever your in-vehicle storage needs are, we are confident that we can help you achieve your ultimate storage system setup.
Drawer Sizing
TruckVault can customize the size, number and orientation of the drawers of your TruckVault Secure Storage System to create virtually any configuration.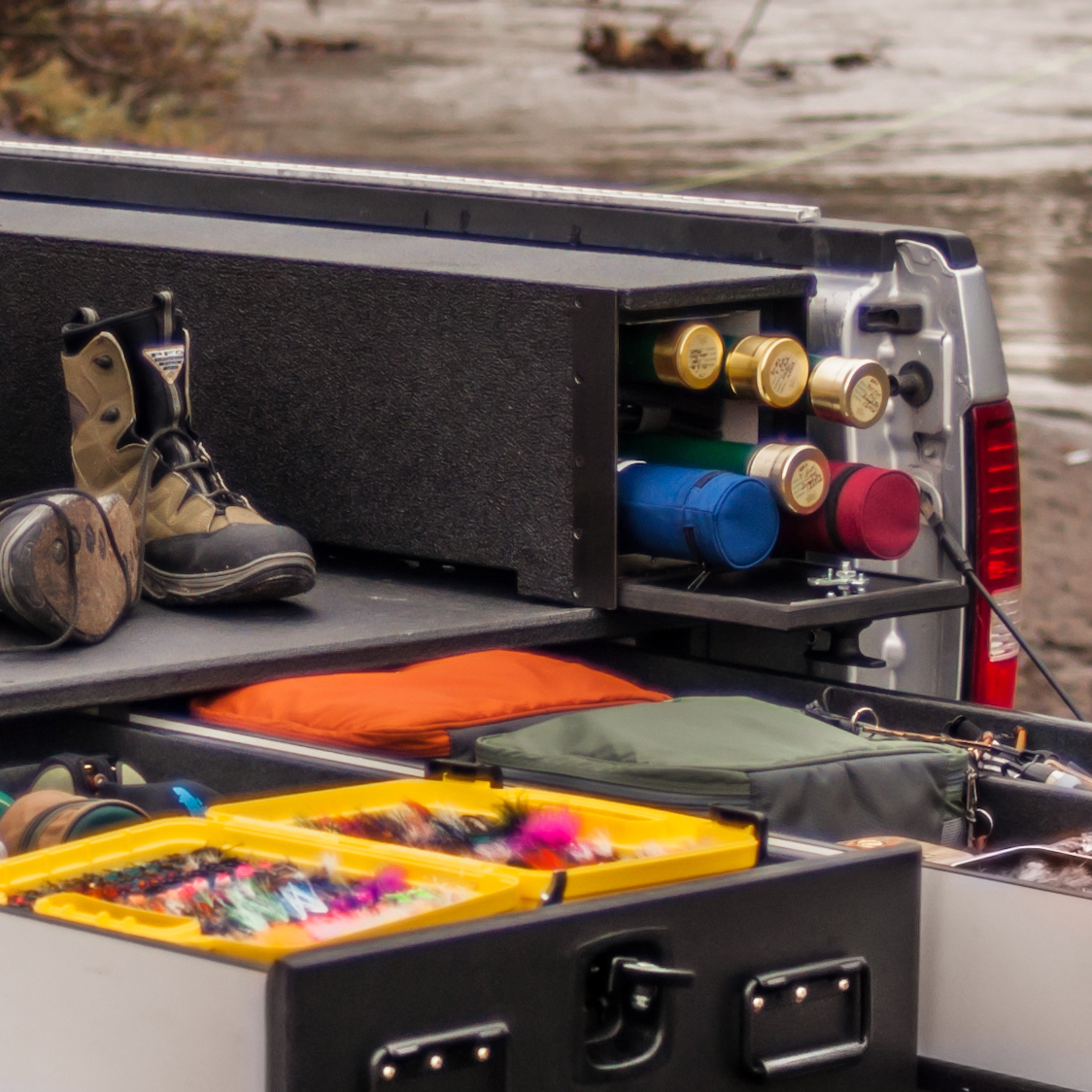 Bed Configurations
If you have tanks, tool boxes, gooseneck hitches or any other requirements, just provide us with the detailed measurements, and we can customize an item to fit.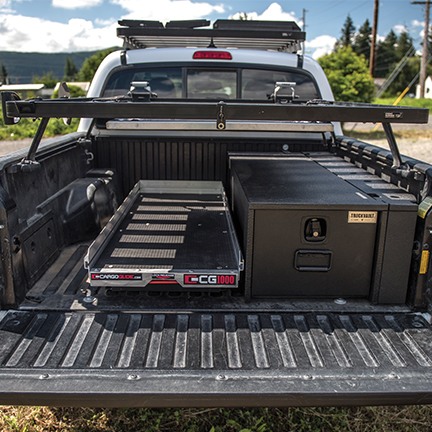 Multi-Stacked Drawers
Sometimes the best direction to go is up. When space is limited or equipment is at a maximum, we can stack drawers to maximize secure storage.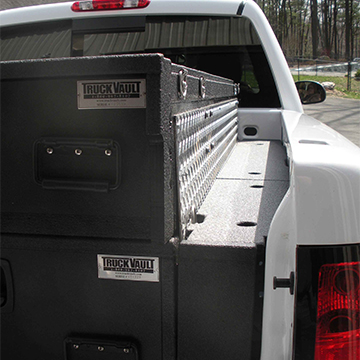 Drawer Face Finishes
You an even customize the look and feel of your TruckVault Secure Storage System with optional accessory drawer faces in a wide range of high-end wood grain finishes.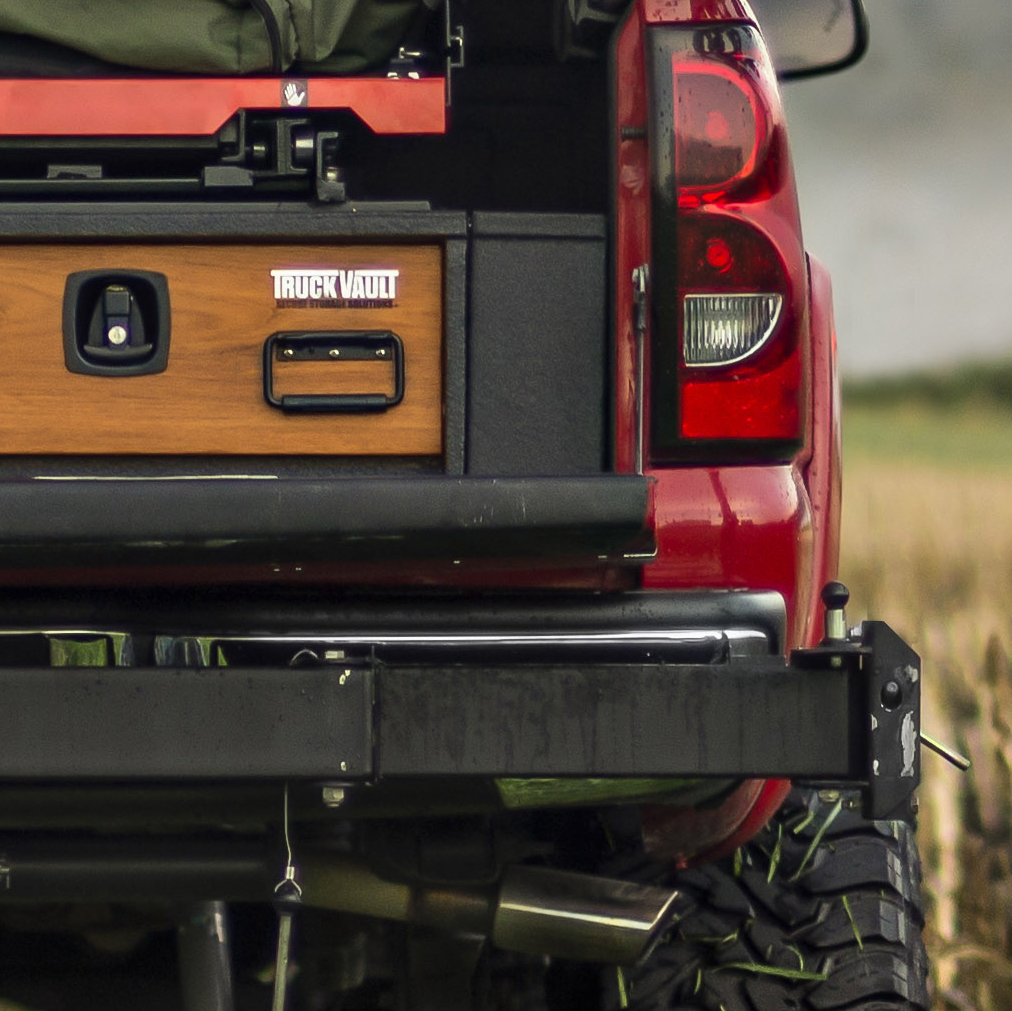 Drawer Finishes
__
TruckVault offers a variety of aesthetically pleasing wood grain or Mossy Oak® camo patterned drawer faces.  
Black comes standard with each order.