IN USE // shooting Sports
SIGHTs on
security.
Trust in your investment
---
As a competition shooter, you know what it is like to invest into the best firearm for you. Imagine the repercussions of having that valuable tool stolen from from your vehicle. Unfortunately, that scenario happens too often.
We have many customers that come to us after being a victim to smash and grab vehicle theft. For that reason, it'll be wise to heed these words and trust your investments to a TruckVault secure in-vehicle storage system. Each of our products will protect your prized firearms and other valuables in virtually any make or model of vehicle on the road. 
"A $20,000 gun stolen right from my truck! Trust me, that won't happen again. I will never own a truck without a TruckVault in it."
---
Kim Rhode // 6x Olympic medalist
SUV SERIES 
Offering a variety of product options for SUVs  ranging from single drawers to custom designed multiple stacked configurations.
PICKUP SERIES
Offering all-weather and carpeted product options for pickups ranging from two-drawer setups to custom designed multiple stacked configurations.
SEDAN SERIES
Offering a selection of product options for sedans including single drawer storage systems in elevated or floor mounted configurations.
Shooting Sports // @truckvault_usa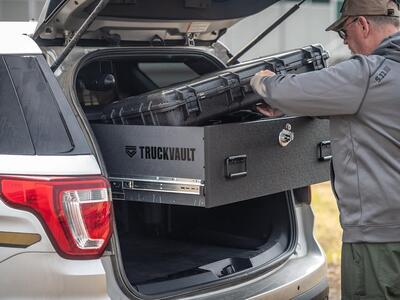 Our Elevated Designs offer plenty of room for gun cases and other specialty gear while also maintaining spare tire access. . . . #truckvault #lockitup #secure #storage #ford #explorer #security #firearms #guns #pelicancase #police #interceptor #ppv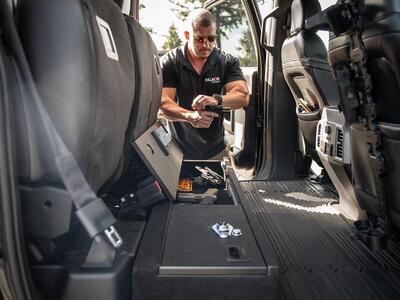 Ambassador @john_bartolo taking his new Ford Raptor and in-cab secure storage system for a spin. What would you store in this under-the-seat TruckVault? . . . #truckvault #lockitup #falkordefense #seatvault #fordraptor #handgun #secure #storage #guns #gunsdaily #tactical #gunstorage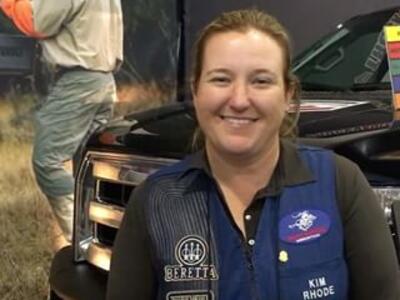 A message from @kimrhode . "Don't let what happened to me happen to you"
.
.
.
#truckvault #shotshow #shotshow2018 #usa #usashooting #beretta #securestorage #gunstorage #organized #outofsightoutofmind #lockitup #competition #shooting #custom #firearms #guns #kimrhode #olympics #winchester #beretta #usashooting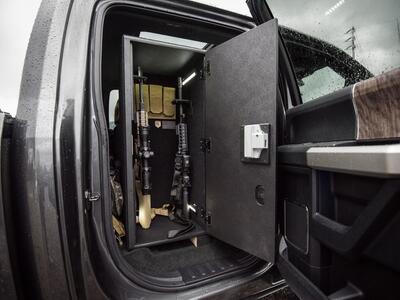 Custom locker style gun storage in the cab of a 2018 #Ford #f150 crew cab.
.
.
.
#TruckVault #Locker #CabLocker #SeatVault #LoadAndLock #LockItUp #securestorage #secure #firearms #gunstorage #sigsauer #gunsdaily #guns #OutOfSightOutOfMind #organized #custom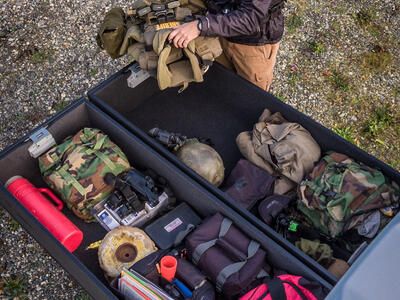 What gear do you need to securely transport? How much is it worth? . . . #truckvault #lockitup #loadandlock #tacticalgear #sherrif #lawenforcement #pickup #secure #storage #systems #police #range #truck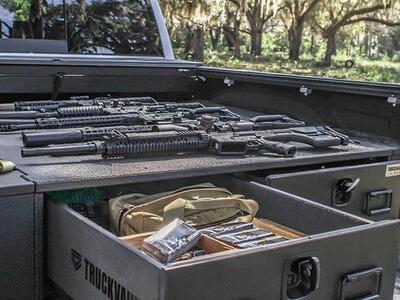 Range day with @thearmalite .
.
.
📷: @thearmalite @laurenashmurrell
#truckvault #rangeday @surgeonrifles @nexusammo @awc_silencers#securestorage #lockitup #loadandlock #guns #tactical #pewpew #shooting #rifle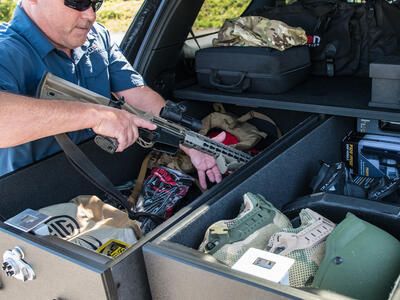 This two drawer Dodge Durango build for @curtisblueline has got us itching for a range day. . . . #truckvault #truckvaultlife #loadandlock #lockitup #police #lawenforcement #curtisblueline #secure #storage #firearms #guns #tacticalgear #tactical #gearhead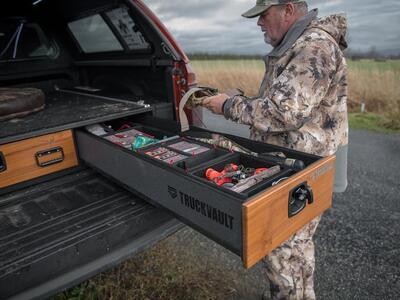 Custom teak wood drawer fronts are just one of the many upgrades you can make to your secure drawer system. . . . #truckvault #custom #lockitup #loadandlock #organized #secure #hunting