secure storage FOR YOUR
Dodge durango
---
TruckVault® offers a variety of options for SUVs like your Dodge Durango, we can maximize the storage space or focus on maintaining access to your spare tire. You know more than anyone, there is a tactical tool and accessory for any purpose.  Whether you depend on your weaponry and tools for service, work or even the zombie apocalypse, one constant remains... they are there for you when the demands call. Relying on your meticulously chosen gear requires a constant peace of mind that they are safe, secure and accessible. TruckVault offers just that. Keeping your sensitive investments out of the wrong hands is where we excel.
Our measurement of purpose goes far beyond theft prevention. TruckVault secure in-vehicle storage systems also protect against moisture and fire damage, and lost dollars due to unnecessary wear and tear on valuable equipment. Each TruckVault storage system is made to order so you get a custom fit for your vehicle yet our products are also able to transferred to other vehicles. If you don't see what you're after, we can design and build a TruckVault product to meet any need.
Elevated Line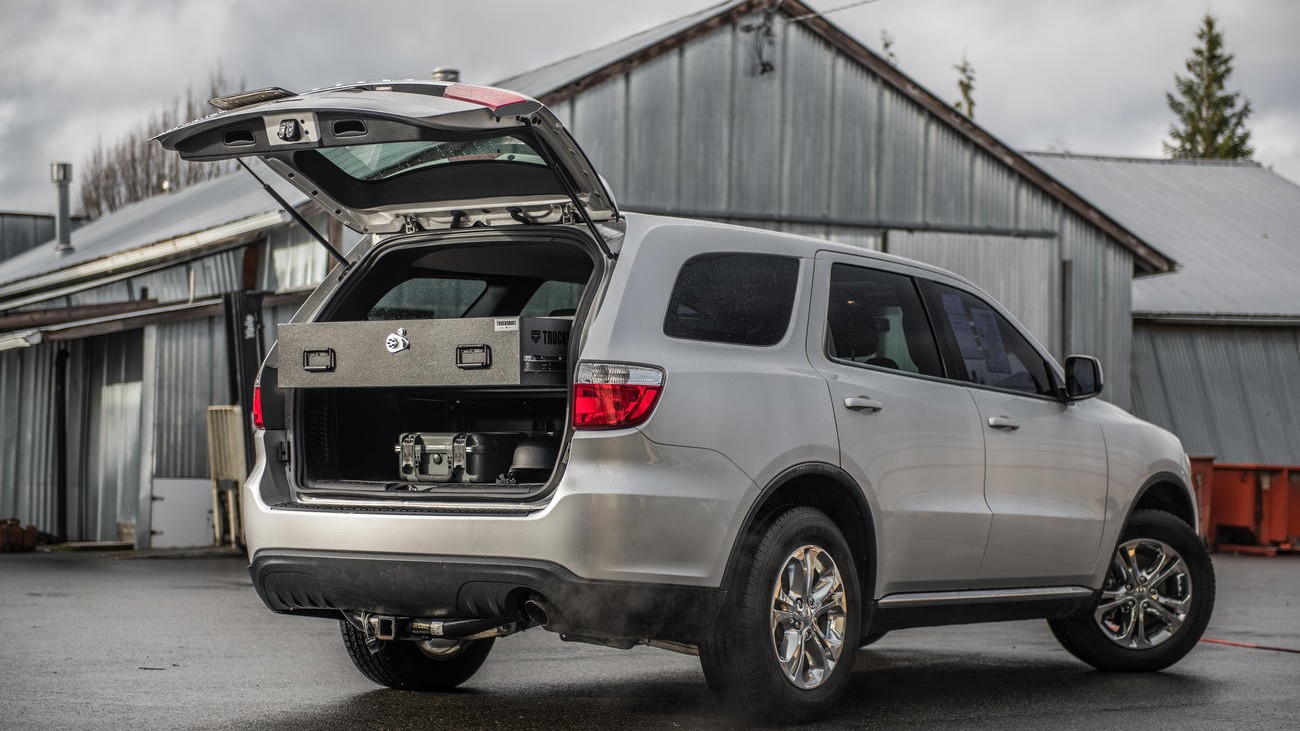 Raised up in the cargo area to provide spare tire access from underneath. The Elevated Line is designed to maximize cargo storage in the Dodge Durango, provide secure storage for your sensitive gear, and maintain spare tire access at an affordable price. Includes a heavy duty G-Strut mounting brackets for an install you can depend on.
FloorVault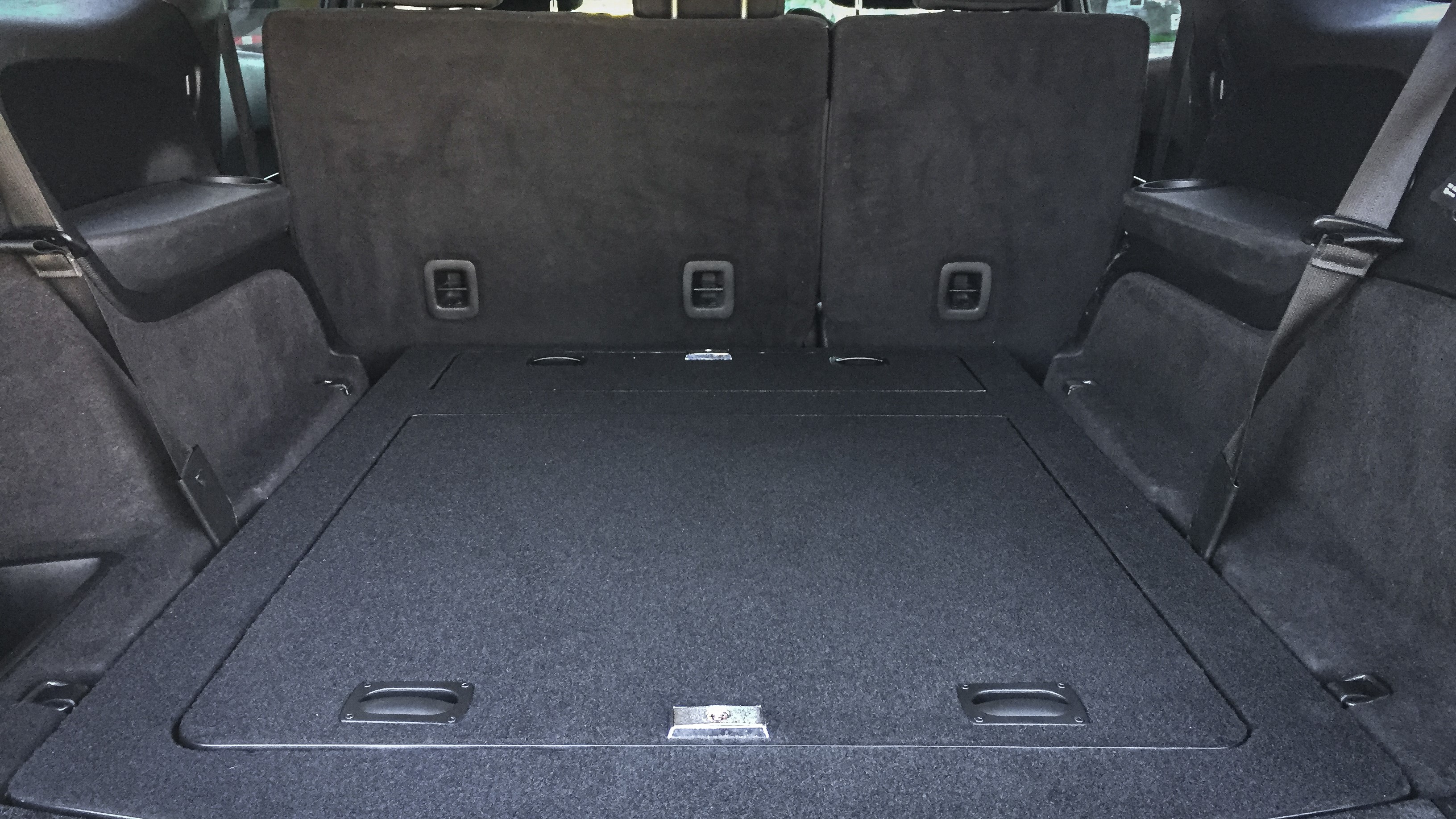 Made exclusively for the Dodge Durango, the FloorVault is the perfect secure storage solution. It doesn't take up any extra space in the vehicle and instead uses the built-in storage space in the Durango so that you can secure your gear wherever you go.
Base Model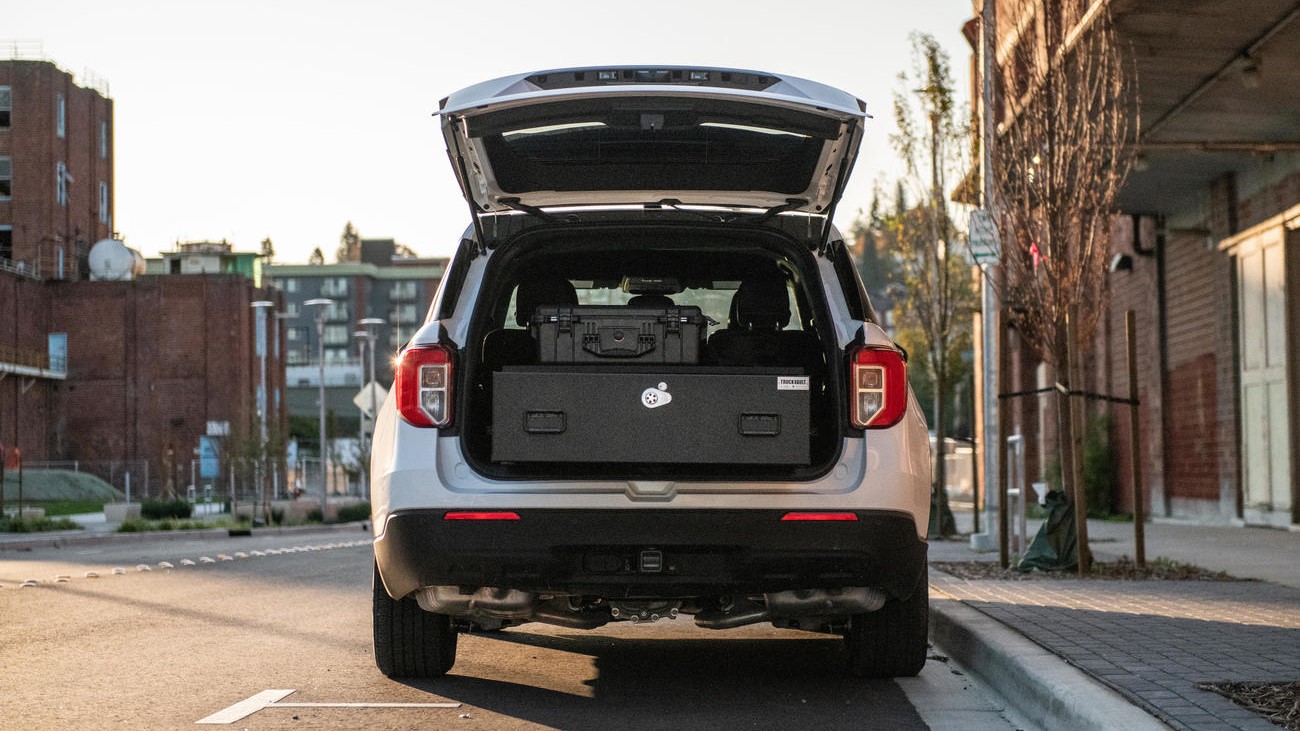 Our Base Model line omits spare tire access, but maximizes storage space and design flexibility. Available in as many configurations, layouts and sizes as you can imagine within the footprint of the vehicle.