PICKUP // HALF-WIDTH
HALF THE SPACE,
ALL THE SECURITY
Want secure storage without taking up your truck bed?
Our Pickup Series includes Half-Width options for both the Covered Bed Line
and the All-Weather Line to give you the perfect solution for your needs.
// Half-Width Options
Drawer Locks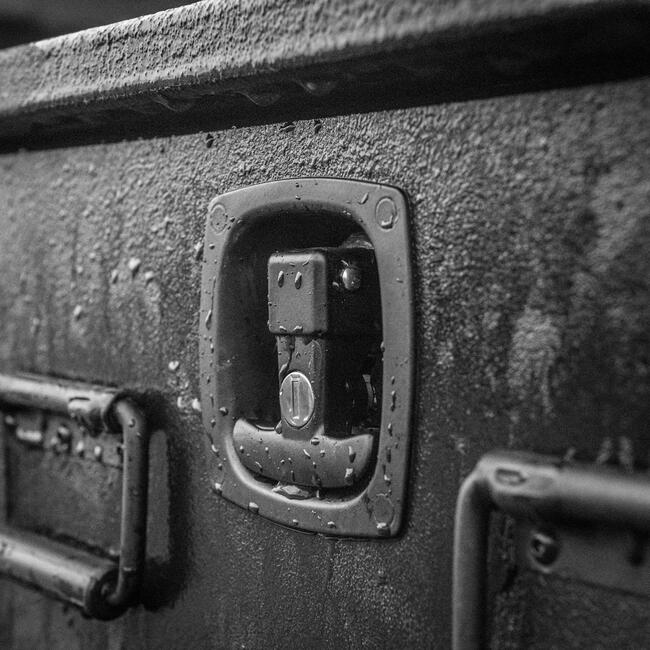 Folding T-Handle
Weatherproof compression keyed lock.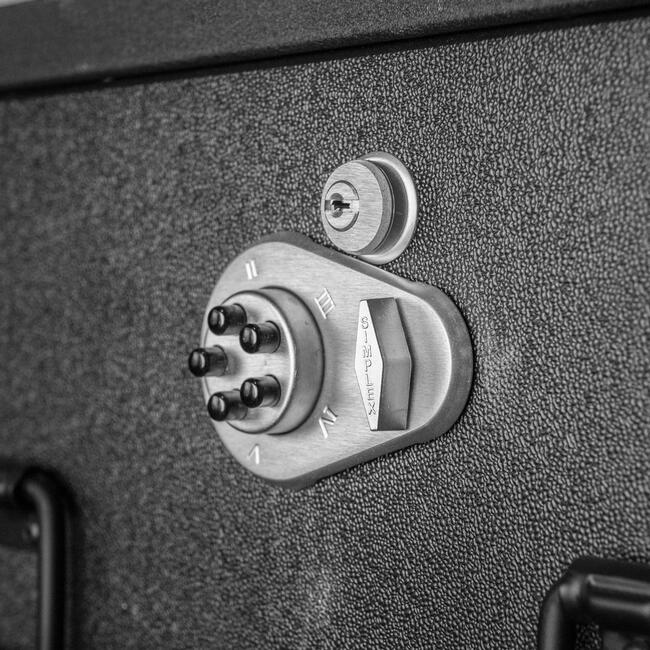 Kaba Simplex Combo
Mechanical combo lock with key override.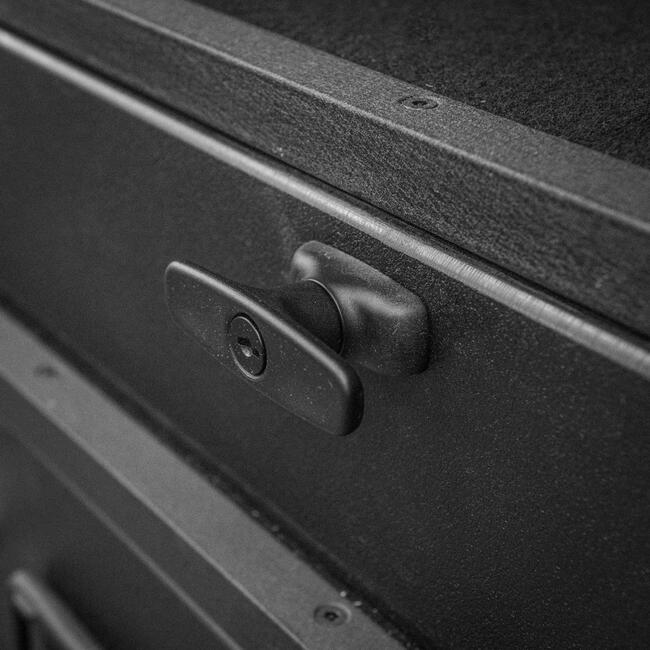 Black T-Handle
Basic keyed lock that doubles as handle.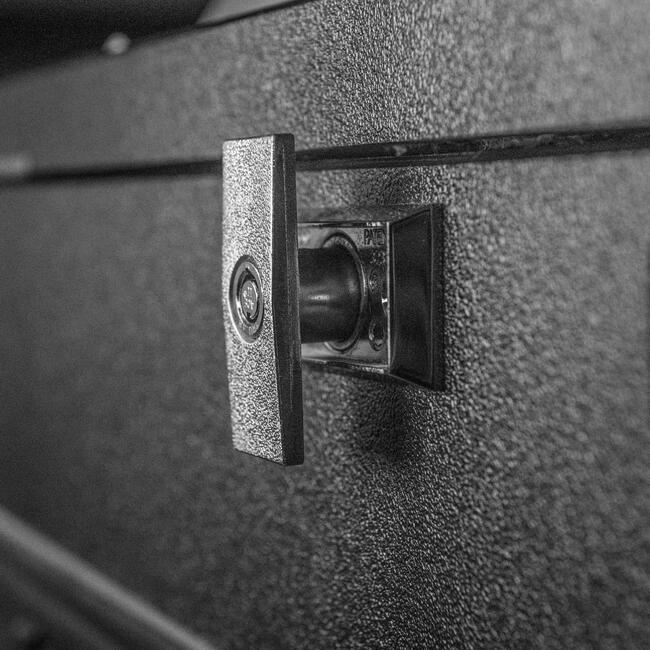 Silver T-Handle
Default keyed lock unless otherwise specified.
Drawer Height


Standard Height : 6 1/8"
Enough vertical room for various low profile equipment and gear.


Utility Height : 8 1/8"
Providing additional head space for mid-size equipment and gear.


Magnum Height : 10 1/8"
Ample drawer depth for larger sized equipment and gear.
Pickup Length

Short
Fits within 5' 6" bed length.
Medium
Fits within 6' 6" bed length.

Full
Fits within 8'  bed length.