NTOA Member tested 
and recommended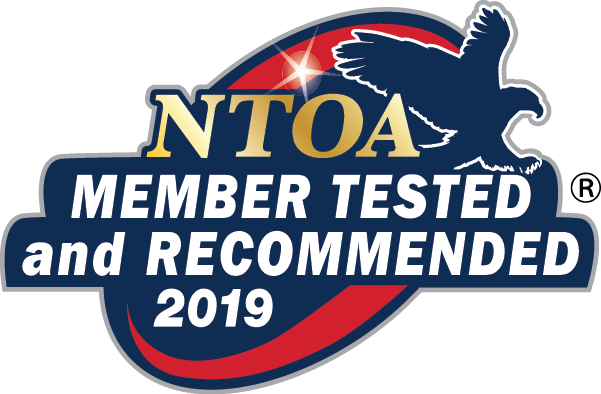 HOW IT WORKS
Field testers rate products based on 13 different categories and then give a score from 0.0-5.0 for each category. Upon completion of the product rating, the field tester gives an individual score for the product. Scores from 0.0-2.99 do not receive NTOA approval, 3.00-3.99 receive the standard approval, 4.00-4.49 receive the silver approval, and 4.50-5.00 receive the gold approval. You can learn more about how the process works at the MTRP website.
RATING CATEGORIES
1. Design 2. Performance 3. Ease of Use 4. Size 5. Quality
6. Durability 7. Storage 8. Versatility 9. Convenience
10. Application for LE 11. Comfort 12. Cleaning/Maintenance 13. Accuracy
OUR RATING
4.5 / 5
We were delighted to receive a score of 4.5 which means we got the gold logo! 
QUOTABLE FIELD REVIEWS
"I had no clue how terrible my old box was until I saw the TruckVault in person. This thing is a beast."
"The TruckVault box is worth its weight in gold in my opinion. It has added storage space and security to my vehicle that my other box couldn't even compare to."
"This box is a huge improvement over a cheaper plastic box of its same size."
"I was skeptical at first but I'm happy that my fears were put to rest and I fully trust that this truck vault will go the long haul."
"All in all, it is a great product and holds most the gear that the majority of officers will be carrying and will keep these items safe while still allowing you to get that spare tire out when needed. Our department is looking to order more."
"Right out of the box you could tell it was built to last."
"If someone truly wanted to get into it, I'm sure they could with some tools, but it would take them a significant amount of time. The tolerances are tight and the lock appears and feels to be very sturdy. If you wanted to add even more protection, you could wrap a cable or chain around it while off-duty to keep the drawer from being slid out in the even the lock was defeated. I feel this would be unnecessary because hopefully during that period of time it would take them to get past the lock, you would have been alerted."