Sport Utility Series // Commander Line
Field Ranger
All TruckVault secure in-vehicle storage solutions in our Commander Line are built with a purpose in mind. Streamlined for those who travel light, the Field Ranger is a low-profile three drawer Command Center that provides its user simple functionality. Two shallow drawers on the driver's side allow for efficient storage of smaller items and a deep magnum drawer facilitates larger equipment storage. 
Key Features
| Approx. Width | Approx. Length | Drawer Count | Standard Drawer Depth | Magnum Drawer Depth | Approx. Weight |
| --- | --- | --- | --- | --- | --- |
| 40 - 48 Inches | 30 Inches | 3 | 5.625 Inches | 10.125 Inches | 180 - 220 LBS |
A deep Magnum drawer allows you to store large equipment securely.
Comes standard with Black-T Handle locks on the shallow drawers, and a Simplex lock on the Magnum drawer.
The low-profile Field Ranger keeps space above the Command Center open for any large equipment you wish to store or attach to the surface. Optional D-Rings for mounting are available.
Two stacked shallow drawers allow you efficient storage for smaller items you need secured, yet at the ready.
Packing three drawers within a Magnum height space maximizes the available storage area.
Made with MDO which is strong, heat resistant, and highly customizable.
SUV Series Options
Drawer Height


Standard Height : 6 1/8"
Enough vertical room for various low profile equipment and gear.


Utility Height : 8 1/8"
Providing additional head space for mid-size equipment and gear.


Magnum Height : 10 1/8"
Ample drawer depth for larger sized equipment and gear.
Drawer Count

One Drawer
Open storage space with abundant organizational options allowing space for larger sized items.

Two Drawers
Splitting up your available storage space can help keep sensitive gear separated.

Offset Drawers
Allowing for larger sized gear to be stored separate from smaller items when needed.
Drawer Locks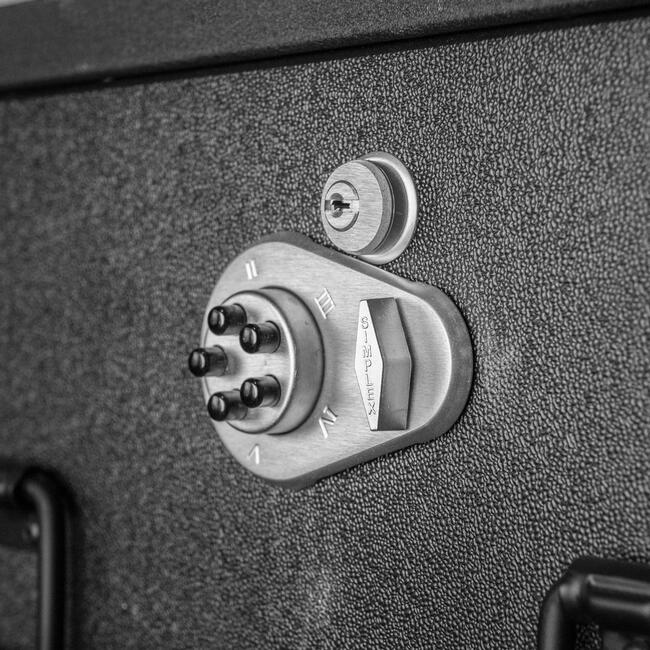 Kaba Simplex Combo
Mechanical combo lock with key override.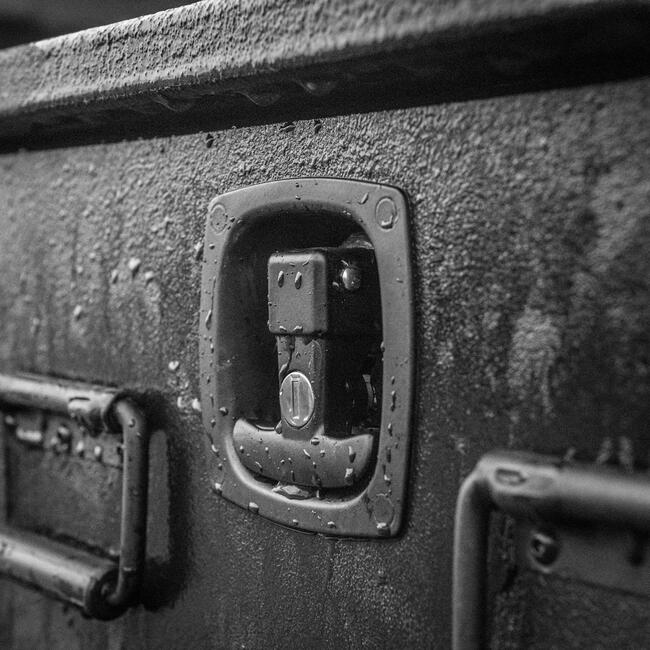 Folding T-Handle
Weatherproof compression keyed lock.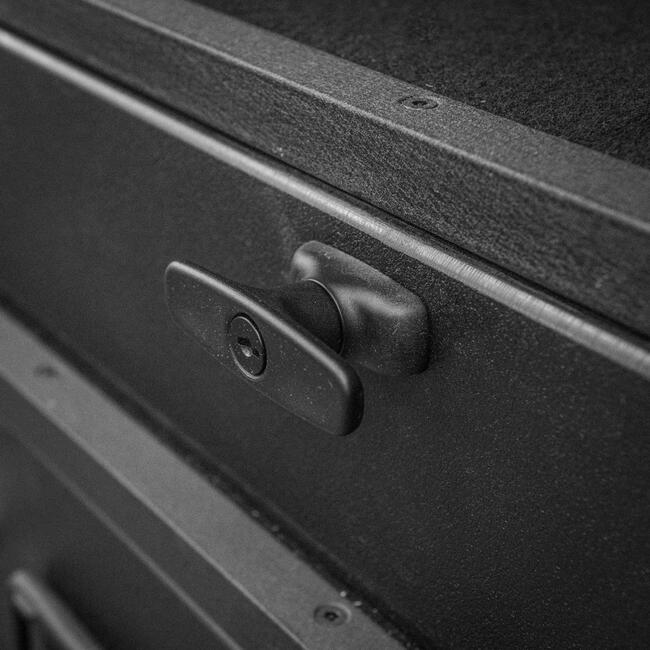 Black T-Handle
Basic keyed lock that doubles as handle.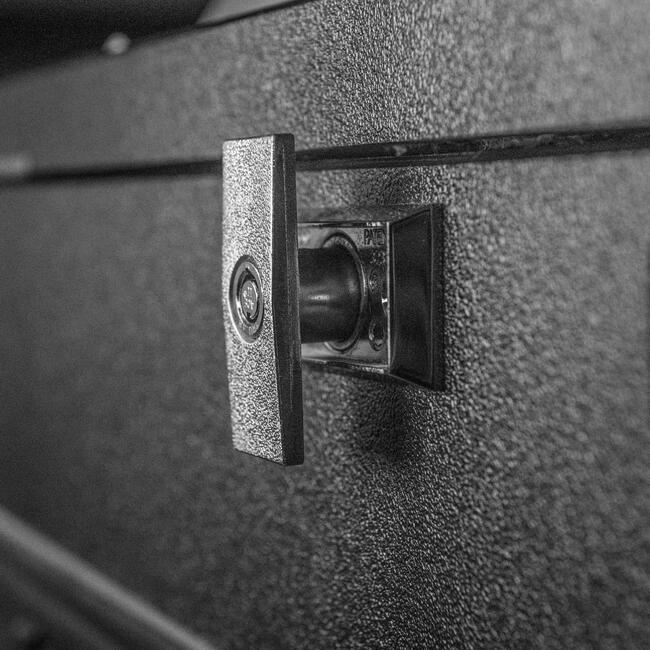 Silver T-Handle
Default keyed lock unless otherwise specified.
Dividers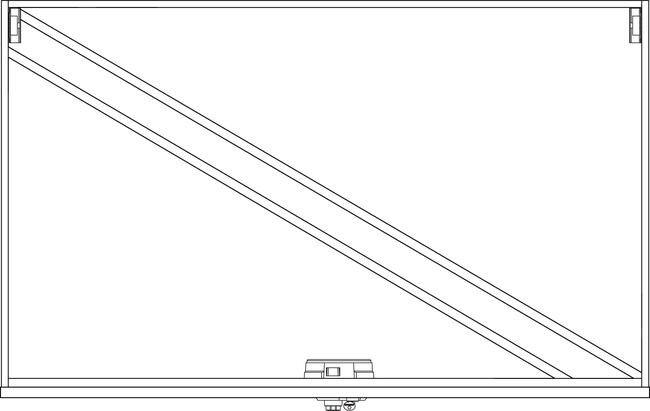 Diagonal
Run from corner to corner, good for long and narrow pieces of equipment.
*Available upon request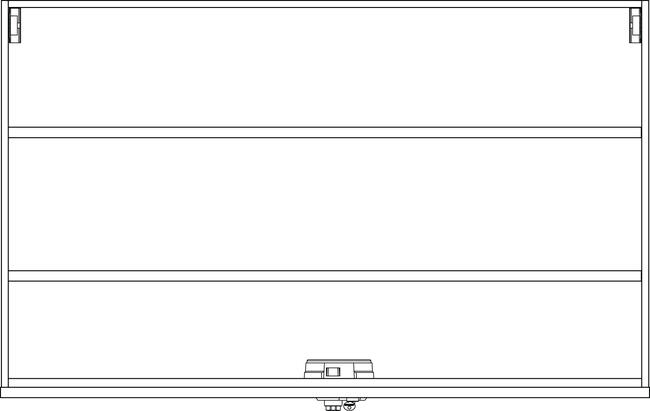 Long
Runs the length of your longest drawer side and can be positioned in any desired form.
* Available upon request
Short
Section off the interior drawer into a number of compartments.
* Available upon request
SUV Length
Short
Fits snug against the third row seat.
Medium
For vehicles with no third-row seats which allow for longer drawers.
Full
Extends all the way to the back of the second row seat.