Sport Utility Series // Commander Line
Special Ops
The TruckVault Special Ops system is the perfect storage solution for anyone looking for low profile Standard height storage combined with the extra added benefit of on-scene planning tools. The Special Ops features a full size dry erase magnetic map board, lidded cubbies, and a pullout table extension. 
Key Features
| Approx. Width | Approx. Length | Drawer Count | Standard Drawer Depth | Magnum Drawer Depth | Approx. Weight |
| --- | --- | --- | --- | --- | --- |
| 40-48 Inches | 30 Inches | 3 | 5.625 Inches | 10.125 Inches | 230 - 260 LBS |
Two full Magnum Drawers for storing large equipment provide excellent storage.
Top primary weapons drawer put's key equipment right at your finger tips.
The top drawer is not full length to allow the storage of large miscellaneous equipment directly on the Investigator.
Glide system for the top drawer provides easy access to your key equipment.
Made with MDO which is strong, heat resistant, and highly customizable.
SUV Series Options
Drawer Height


Standard Height : 6 1/8"
Enough vertical room for various low profile equipment and gear.


Utility Height : 8 1/8"
Providing additional head space for mid-size equipment and gear.


Magnum Height : 10 1/8"
Ample drawer depth for larger sized equipment and gear.
Drawer Count

One Drawer
Open storage space with abundant organizational options allowing space for larger sized items.

Two Drawers
Splitting up your available storage space can help keep sensitive gear separated.

Offset Drawers
Allowing for larger sized gear to be stored separate from smaller items when needed.
Drawer Locks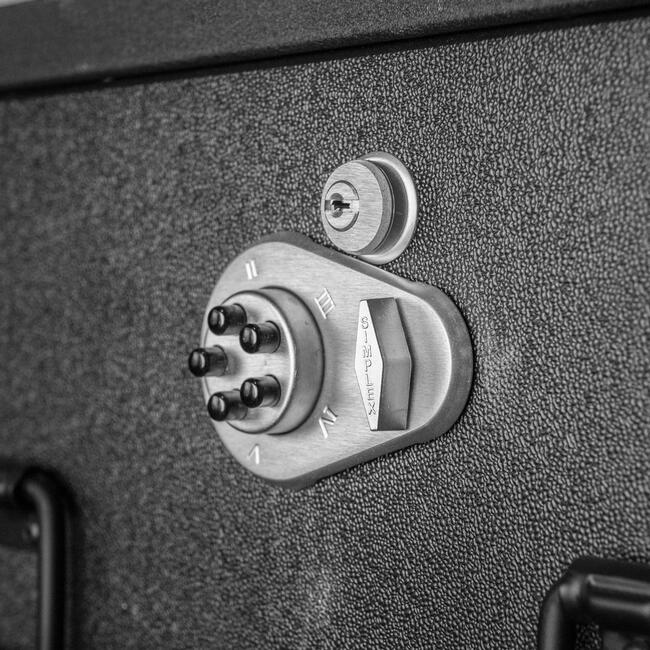 Kaba Simplex Combo
Mechanical combo lock with key override.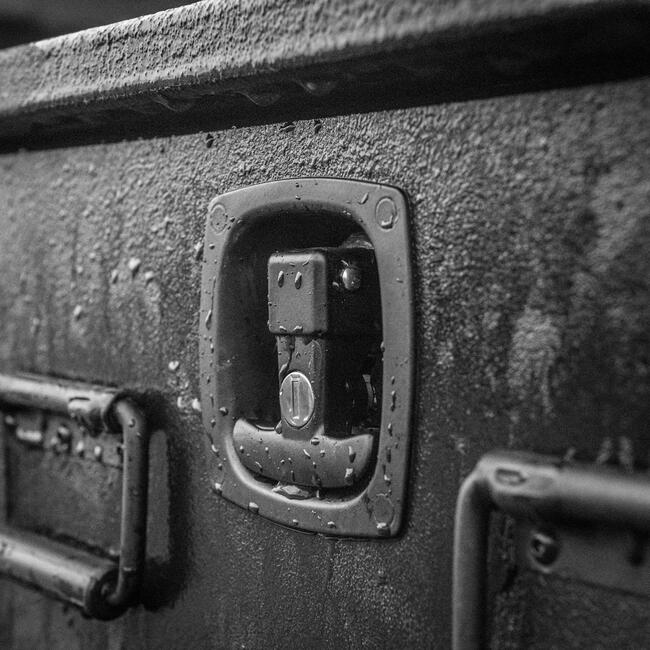 Folding T-Handle
Weatherproof compression keyed lock.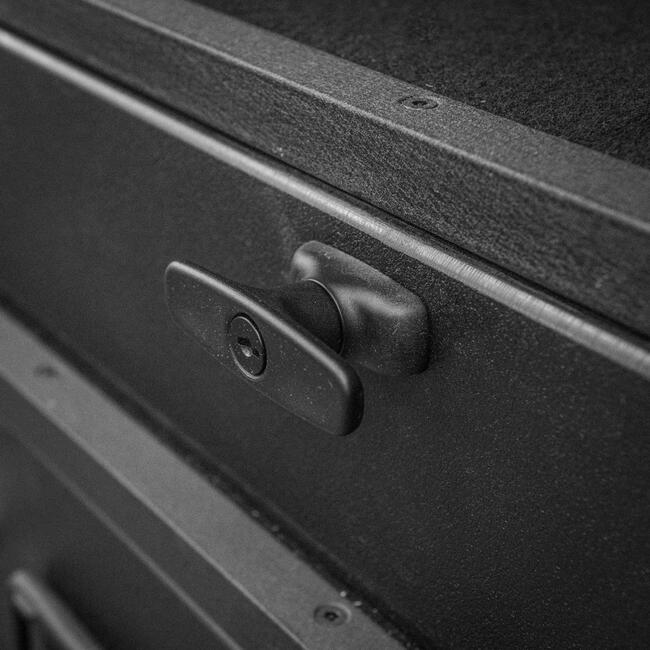 Black T-Handle
Basic keyed lock that doubles as handle.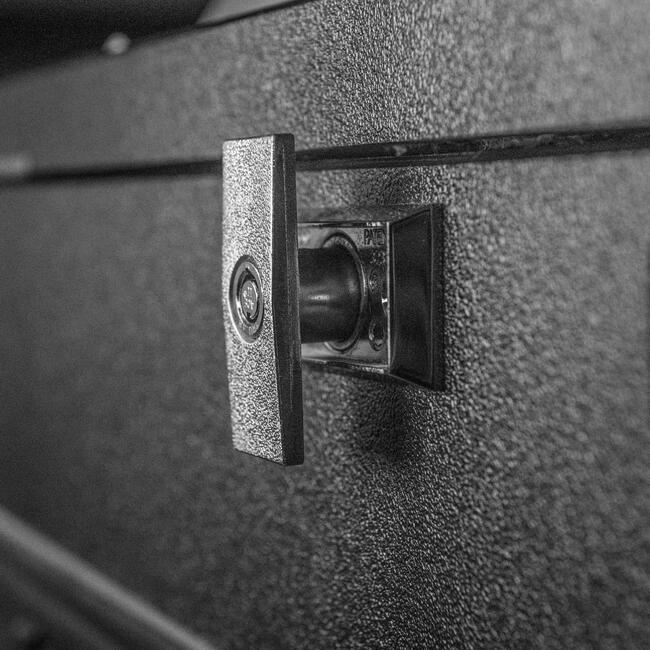 Silver T-Handle
Default keyed lock unless otherwise specified.
Dividers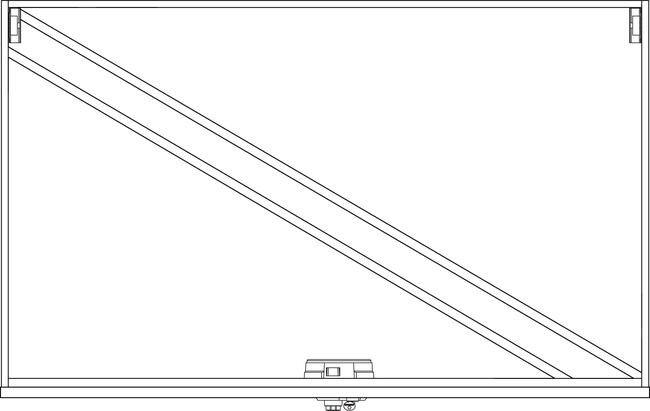 Diagonal
Run from corner to corner, good for long and narrow pieces of equipment.
*Available upon request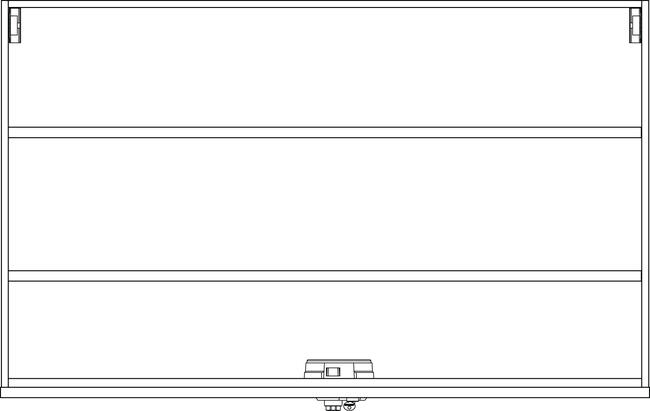 Long
Runs the length of your longest drawer side and can be positioned in any desired form.
* Available upon request
Short
Section off the interior drawer into a number of compartments.
* Available upon request
SUV Length
Short
Fits snug against the third row seat.
Medium
For vehicles with no third-row seats which allow for longer drawers.
Full
Extends all the way to the back of the second row seat.