Sport Utility Series // SUV Base Line
FloorVault
Secure your equipment discretely with the new TruckVault FloorVault storage system. Exclusively designed for 2011+ model year Dodge Durangos. The FloorVault is the perfect way to not only secure your valuable equipment, but also conceal its presence in the vehicle. Carefully contoured to the vehicle, this product has been engineered to blend in
Key Features
| APPROX. WIDTH | APPROX. LENGTH | DRAWER COUNT | Standard DRAWER DEPTH | APPROX. WEIGHT |
| --- | --- | --- | --- | --- |
| 37 " | 49" | 1-2 | 5.875 " | 50-100 LBS |
FREE SHIPPING
Low profile with a false floor finish.
Gas strut lifts help make for easy cargo access.
One continuous storage space also accessible from the front.
Factory install points and spare tire tool access points.
SUV Series Options
Door Count

One Door
Open storage space with abundant organizational options allowing space for larger sized items.

Two Doors
Splitting up your available storage space can help keep sensitive gear separated.
Drawer Locks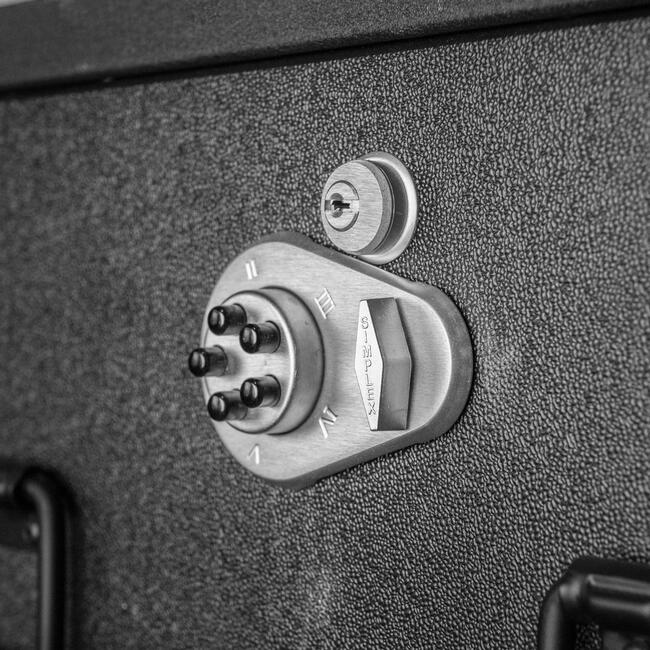 Kaba Simplex Combo
Mechanical combo lock with key override.
Black T-Handle
Basic keyed lock that doubles as handle.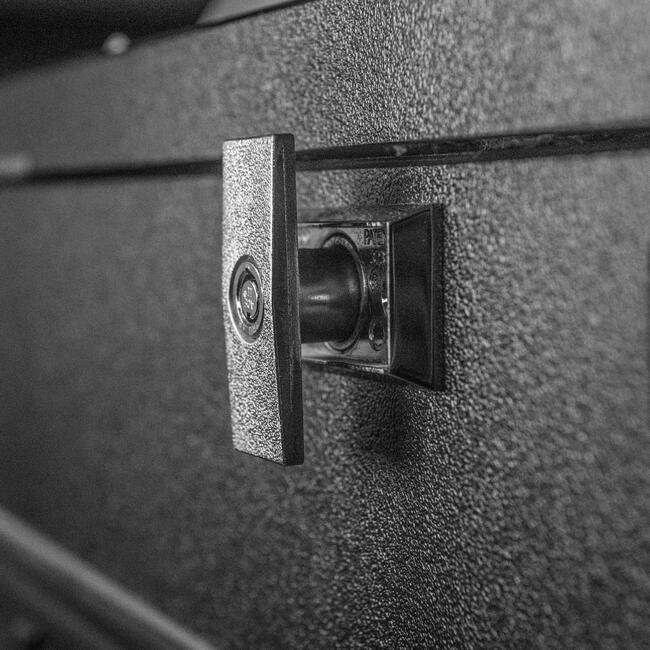 Silver T-Handle
Default keyed lock unless otherwise specified.