secure storage FOR YOUR
chevy suburban
---
TruckVault® offers a variety of options for SUVs like your Chevy Suburban, we can maximize the storage space or focus on maintaining access to your spare tire. You know more than anyone, there is a tactical tool and accessory for any purpose.  Whether you depend on your weaponry and tools for service, work or even the zombie apocalypse, one constant remains... they are there for you when the demands call. Relying on your meticulously chosen gear requires a constant peace of mind that they are safe, secure and accessible. TruckVault offers just that. Keeping your sensitive investments out of the wrong hands is where we excel.
Our measurement of purpose goes far beyond theft prevention. TruckVault storage systems also protect against moisture and fire damage, and lost dollars due to unnecessary wear and tear on valuable equipment. Each TruckVault system is constructed one at a time for a custom fit to your vehicle. If you don't see what you're after, we can design and build a TruckVault product to meet any need.
Responder Line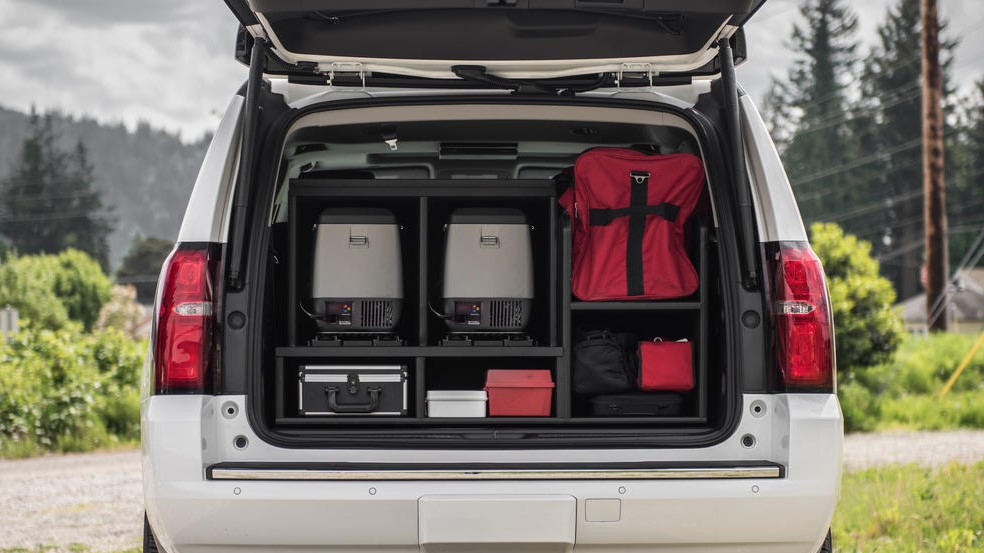 The Responder Line is for First Responders whose needs revolve more around organization than security. With the ample space in the Chevy Suburban, we can  implement storage cubbies, secure drawers, map boards, and more to create a setup catered to our customer's unique needs.
Base Line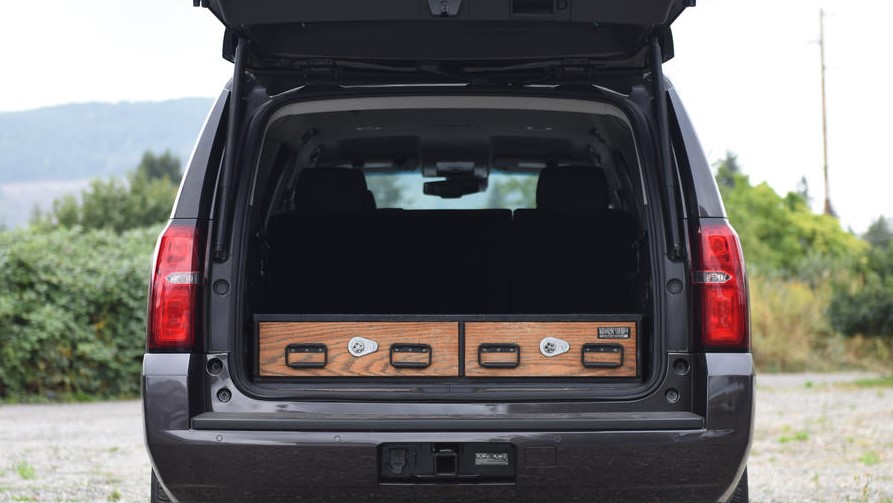 Our Base Line product for the Chevy Suburban is the perfect solution for those who need to secure sensitive gear or equipment but want to keep the majority of their Suburban's cargo space free. Choose between Standard, Utility, and Magnum height and you're sure to have plenty of room to store whatever else you need.
Commander Line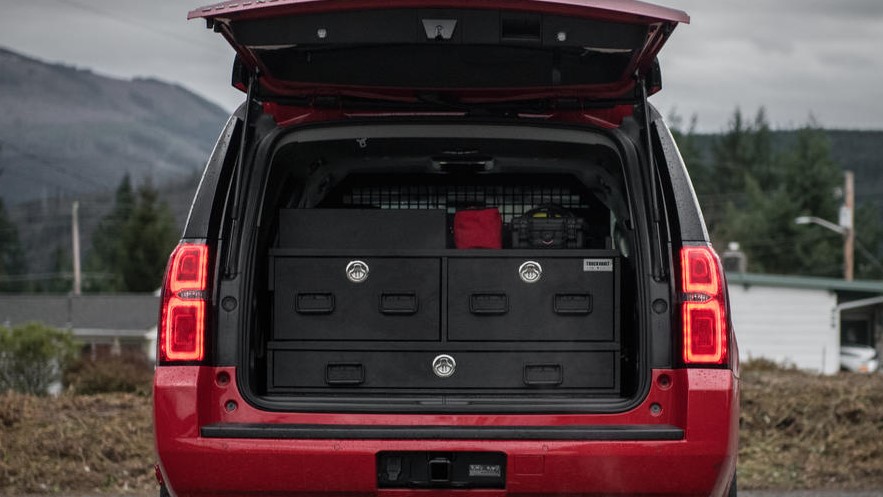 The Commander Line for the Chevy Suburban is the ultimate solution for a customer who has a lot of sensitive gear to store and has the need for a mobile office. With pull out tables and magnetic map boards in addition to highly secured drawers, this line of products is sure to make your job easier.
UAV Line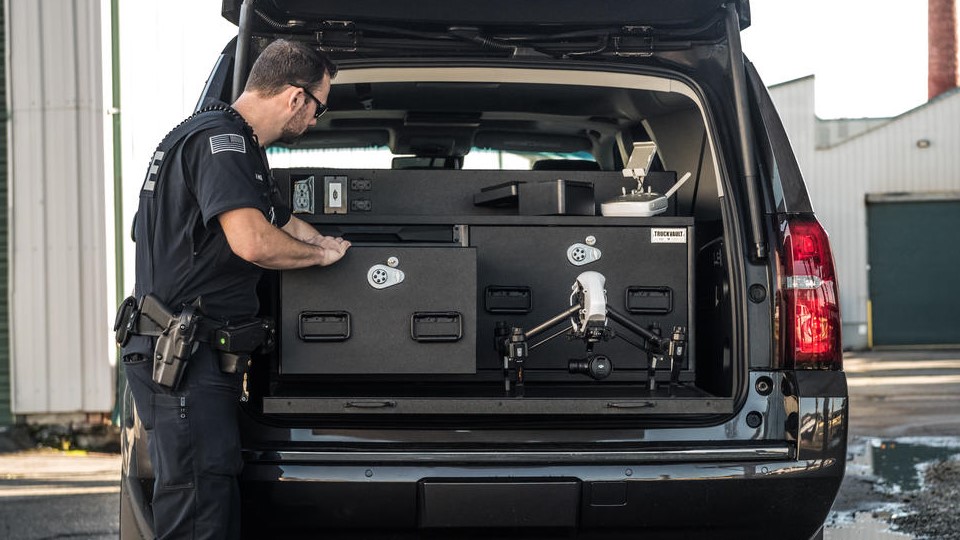 Designed hand-in-hand with operators from the field. Our Drone Series provides everything you need to keep your drones secured and ready at a moments notice. Featuring options such as: Powered drawers, Television Mounts, Integrated HDMI wiring and more, it works seamlessly in a TruckVault secure storage system.