For years, pickups were the mainstay of business for TruckVault storage systems until a tradeshow customer suggested that we make an SUV storage box for his make and model to keep his gun safe. Ever since, we've expanded our services to include just about any vehicle on the road, including your SUV, whether it's a Chevy Tahoe or Suburban, a Ford Explorer, a Jeep Cherokee, or any other any full-size, mid-size or crossover SUV.
Under the umbrella of our SUV products is our Base Line and our Commander Line. The Base Line products are designed to be a low-profile, high-security storage system, while the Commander Line, often used in law enforcement as a mobile command center, is highly customizable to accommodate multiple drawers, cubbies, tables, and electronic systems.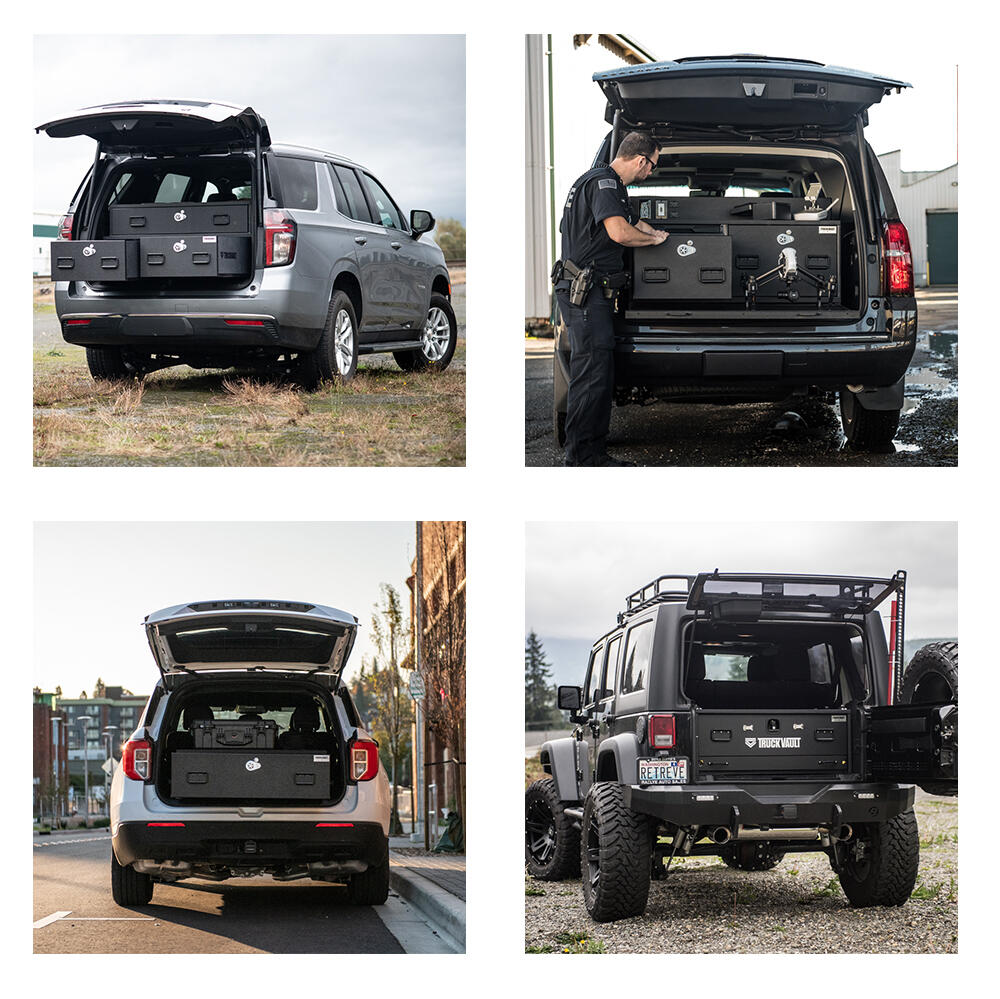 Though a large part of our SUV business is directed at law enforcement, that doesn't mean we can't make a TruckVault for you and your needs. Our customers have used our products as SUV gun safes, secure storage for their photo or fishing gear, camping accessories and much more. It's simple - if you need an SUV storage system to keep gear secure, TruckVault is the perfect product for you.
As always, our TruckVault secure storage systems are extremely customizable, and our SUV line is no exception. The Commander Line is the perfect example of customizability. Hundreds of law enforcement agencies have approached us to see if we can build a system to fit the specific needs of their public safety department and city, and nearly always we are able to meet those needs.
The beauty of SUVs is that they don't look out of place in the city or in rural areas. Wherever you take your SUV, a TruckVault will fit right in - discreet, completely secure, and custom-built.