Over the past decade, and especially in a pandemic era, van living has erupted into a massive industry. Overlanding has cemented itself in the mind of explorers as an alternative both to tent camping and RV trips. As the vanlife industry booms, TruckVault is keeping right up there with it, providing custom-built secure storage solutions for vans of any make or model on the road, including, but certainly not limited to, the Mercedes Sprinter, Kia Sedona and Dodge Caravan.
Imagine this: you're about to head out on the road for a month-long trip, and though you're worried about taking your expensive gear with you, you don't have much of a choice - whether it's for livelihood or for pure fun, you've got to have your stuff along. Having a TruckVault gives you total peace of mind that your gear - tools, camping supplies, firearms, photography, and much more - will stay completely secure along the way. We pride ourselves on building the best overlanding storage system out there.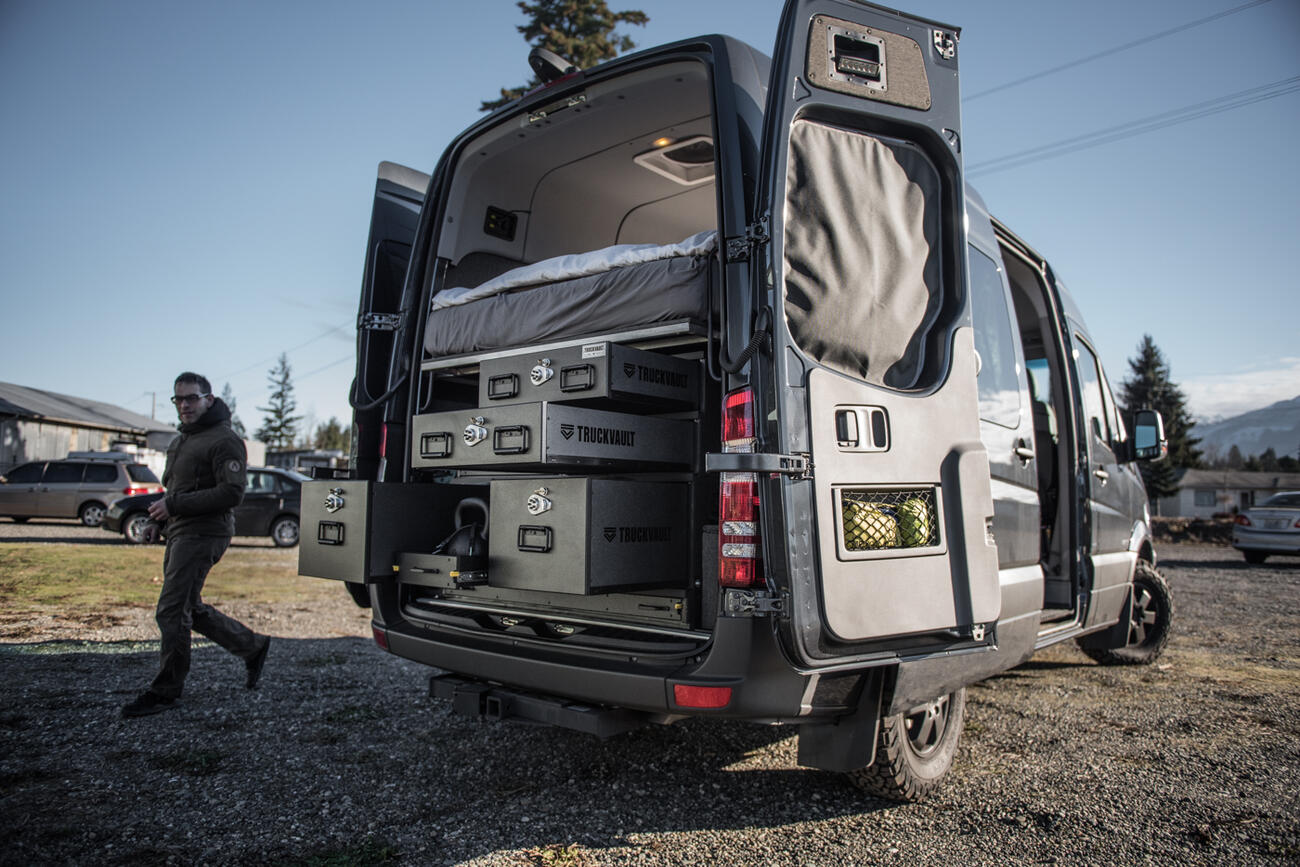 We realize, though, that not everyone who has a van uses it for lengthy camping trips. Many of our offerings see dual-purpose work and perform magnificently across many Commercial Fleet, Public Service, and overlanding arenas. Perhaps you have a work van in which you transport expensive equipment from warehouse to job site and back. Maybe you're in law enforcement and need van storage for stakeouts. Whatever your needs, we can build a TruckVault to help you do what you do best. Peak performance of your gear allows you to do the same.
Our van line features an extensive selection of TruckVault builds to accommodate your lifestyle, and each one is customizable to fit your vehicle and suit your particular wants and needs. Whether you are working out of your utility van or living the vanlife, TruckVault can meet your secure van storage needs.
BUILD YOURS