---
As fall comes around I, like so many hunters, dream about my perfect fall season and I would like to share my thoughts with you. My dream hunt would consist of a journey across Washington with the very person who taught me to hunt, my dad.
My name's Devin Doneen and I'm an intern at TruckVault in Sedro-Woolley, Washington. I was born and raised in Spokane, Washington and I have been hunting with my father for as long as I can remember. I've lived in Washington my entire life and I've come to love the beauty that its nature provides.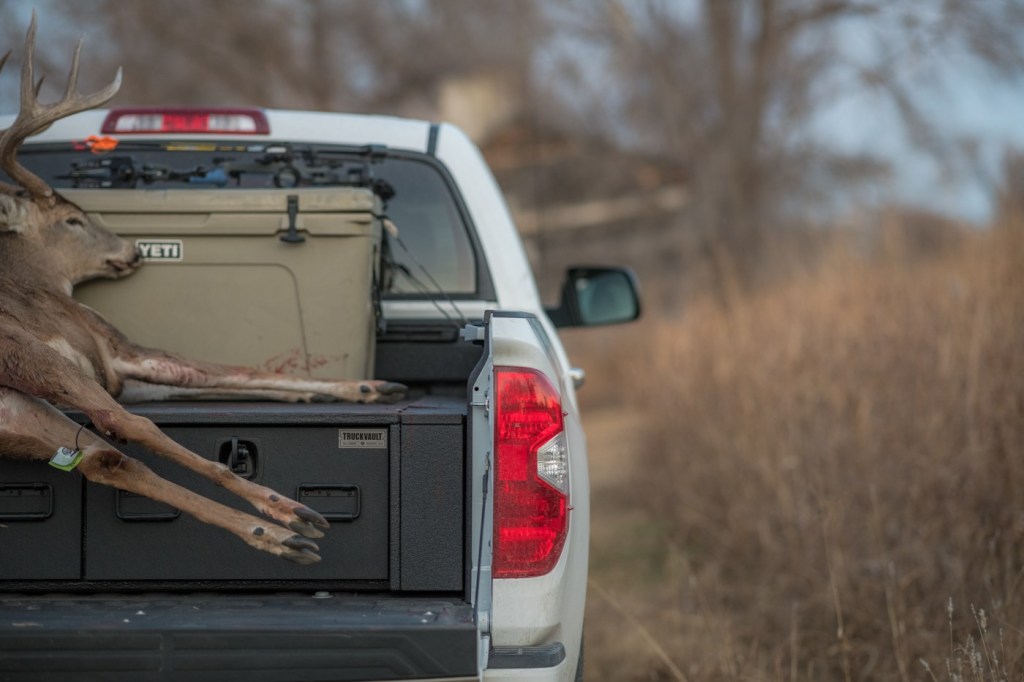 I have taken the time design my perfect hunt and decided the target game would range from pheasant, whitetail deer, elk and even a black bear or cougar if I come across one while hunting for other game.
Any hunting trip requires a lot of gear and one of this caliber is no exception. Considering the amount of time on the road and the amount of time I'd have to leave my gear unattended, investing money in protecting and organizing my gear is all worth it for me.
I've included a list of some of the bigger ticket items that would be accompanying me and my father on the journey as well as provided an estimated value to emphasize just how much is at stake when you leave your gear behind.
Scoped rifle x2: $1,500
Shotgun x2: $1,000
Handgun x2: $1,000
Binoculars x2: $700
Backpack x2: $400
Spotting scope: $400
Tent: $200
Sleeping bag and pad: x2 $200
Rain gear: $200
Knife x2: $100
Camo: $100
Daypack x2: $100
Shooting sticks x2: $80
Stove: $50
Ammo: $50
Elk call: $30
Dog: Priceless
Total 6,110
These are all fair estimates and the list is far from exhaustive, even more items would be necessary for a successful hunt, things like clothing, gun care, possible snow gear, and miscellaneous camping equipment.
This season would start in Eastern Washington in the Palouse in early October for pheasant. This is a special spot for me as it is exactly where I first learned to shoot a gun. It was a Rossi break-action .22 I got for Christmas when I was 10. This is also where I went on my first hunting trip and it was for the very same game. In fact, I would be hunting on the very farm that my father grew up on and where I imagine he learned to shoot. I have so many memories of doing this hunt as a child, and my dad has an even deeper connection with the land. Anytime I get the chance to go back, I'll take it.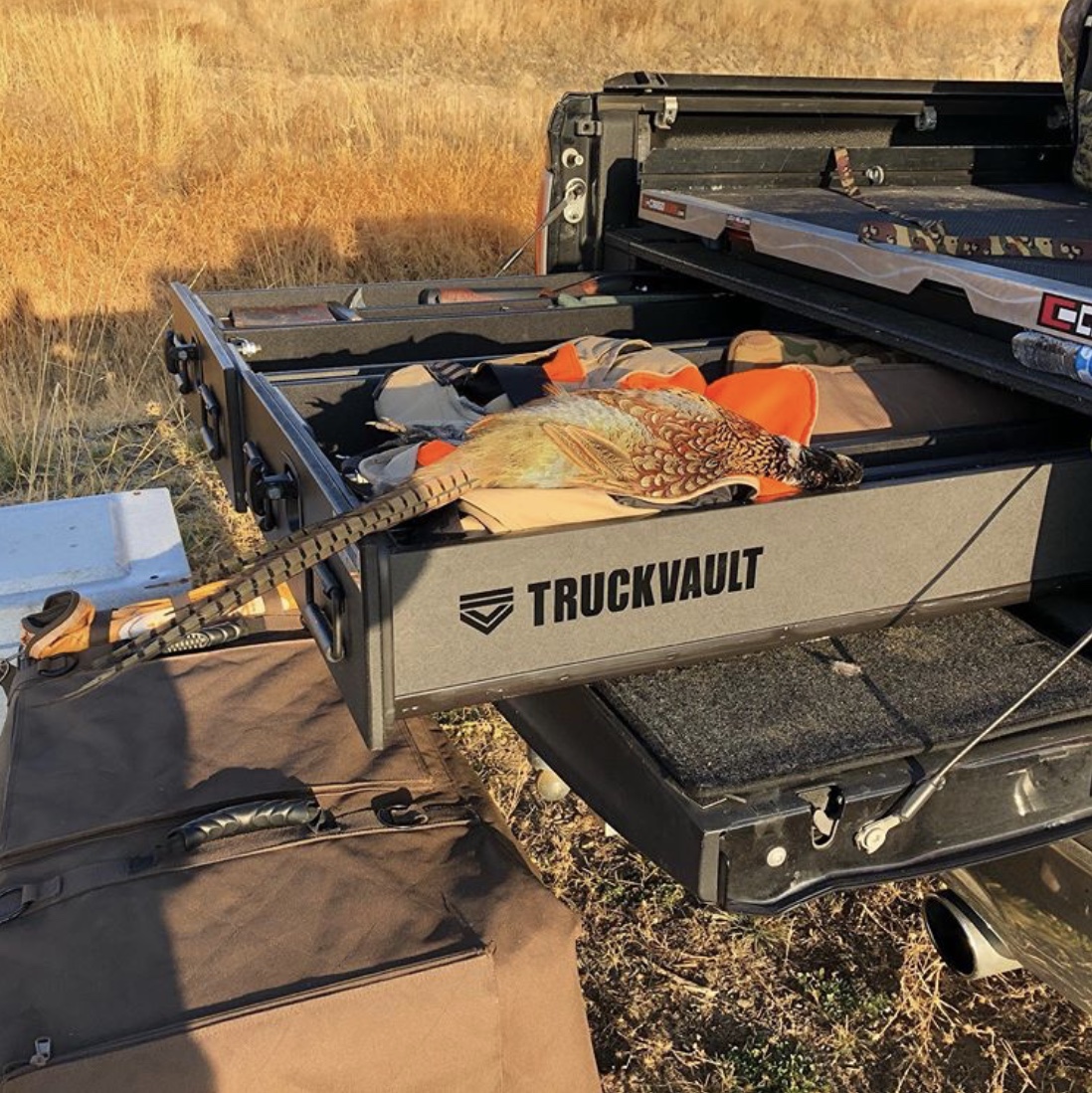 After we've had our share of pheasant, in mid-October we'd head up North of the Colville Reservation for some whitetail hunting. This area is also special for me as it's where I went on my first whitetail hunt. It was unsuccessful, but now I have more motivation to try again! Whitetail is some of my favorite hunting for the unique challenges, breathtaking views, and the beauty of the animal.
The next big-ticket item would be an elk, most likely down in the Wenaha-Tucannon Wilderness during late October. This is in the Blue Mountains and Field and Stream rated it as the ninth best place to hunt elk in the US. Unfortunately, you're restricted to a spike bull unless you win a drawing, but even without bagging a multi-point bull you still have a trip full of beauty and excitement. This is some of the prettiest terrain around and much of it doesn't have any roads. I'm a big fan of backpacking but this means that I'd have to leave my vehicle unattended with all my extra gear for extended periods of time while going out on foot to track down my bull.
This trip would truly be a dream for me. The chance to get to travel this great state and appreciate all that nature has to offer would be a once in a lifetime experience. I hope that one day I do get the chance to go on this adventure and I hope that you get to plan and go on your own dream trip as well. Even if you can't go on a month long journey like this one, I hope that your season is bountiful and that you use it to pass on your knowledge to someone you care about like my father did for me.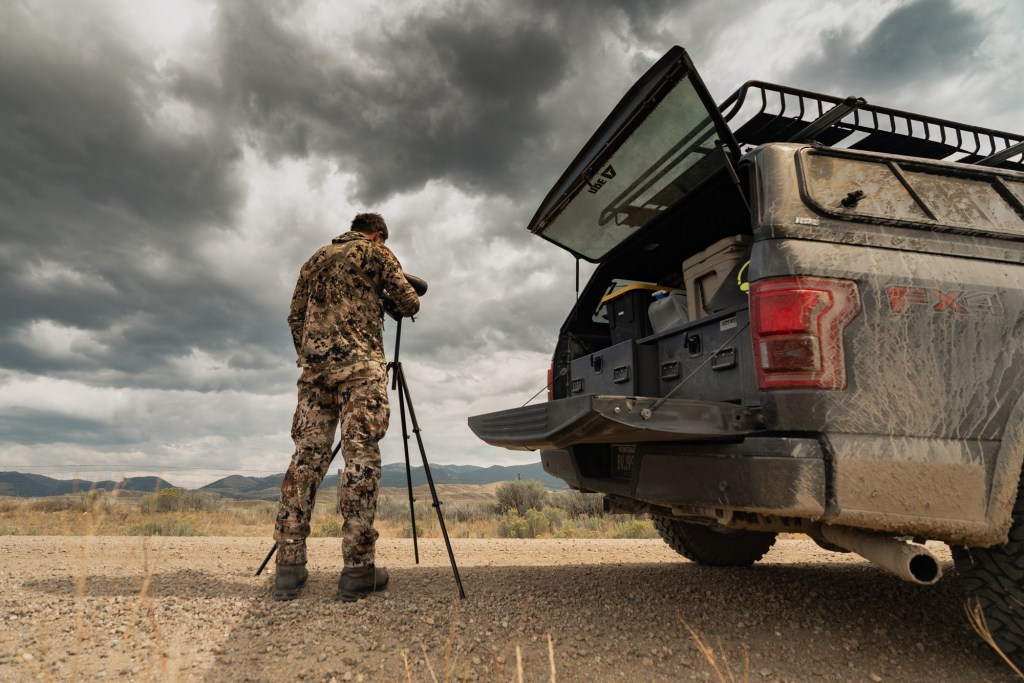 If you are going on a trip like this, making sure that your gear and firearms are locked up and out of the hands of those who would use them to harm others is paramount. Unfortunately, we cannot trust in those around us to do the right thing so we must count on ourselves to do right and do our part to keep our guns secure. A TruckVault can help ensure that your firearms are safe, no matter where or what you're hunting.