If I could describe my life this past decade in one word, it would be "reinvention." Over six years ago, after moving to Seattle and discovering the Cascades for myself, I made the jump from my original career in the law to a new one in outdoor photography.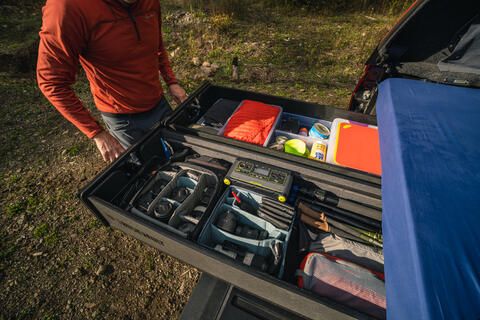 It was an unconventional move – I traded my law office for the forests and mountains, suits for a puffy jacket and rain shell, and legal treatises for topo maps and climbing guides. My work as a professional photographer now takes me across the Western US – and around the world, shooting on all Seven Continents.

Fast forward to 2020, I once again faced a decision of reinvention. This time, it concerned how I traveled to and worked in the field in the age of COVID. Having learned the ins and outs of my business and having invested in a full spread of professional equipment, I wanted a reliable, self-sufficient vehicle that would allow me to travel freely, sleep comfortably, and work efficiently from anywhere. And most importantly, this rig would need plenty of storage space and unquestionable security.

As expected, my research started with looking into van options. Sprinters, Transits, and ProMasters. But none of these options seemed right for me. And then a friend recommended a pickup truck, and I was intrigued. I had never owned a truck before – I hadn't even considered one – but that was about to change.

At the start of the year 2020, I decided to pull the trigger and buy my first-ever truck: a 2018 Toyota Tacoma TRD Off Road. After adding all-terrain tires, a canopy, and a foam mattress, one key ingredient remained to complete my conversion: a TruckVault storage system.

Working closely with the TruckVault team based in nearby Sedro Woolley, I ultimately went with the Utility Two-Drawer All-Weather TruckVault. This particular system suits all my needs and more.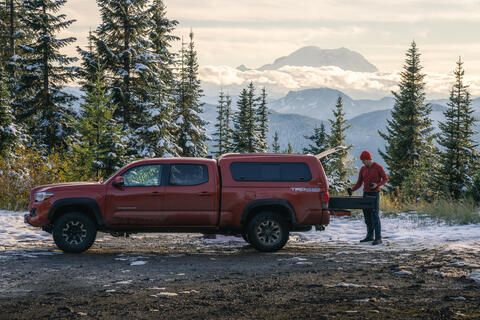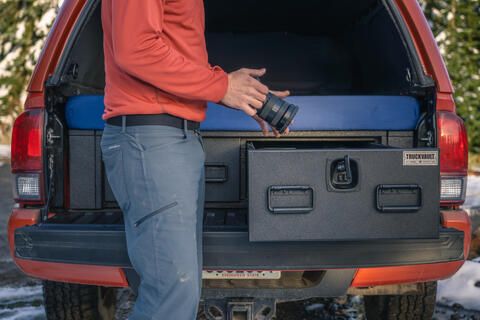 In terms of storage space and organization, the two-drawer system at the 8-1/8" height is spacious. The right drawer houses all my camera equipment – camera bodies, lenses, filters, drones, tripods, gimbals, a Goal Zero power station, and accessories. Before this new setup, I could have never imagined being able to haul and organize this amount of professional gear while on the road.

The left drawer is for all my outdoor equipment and other personal items – my clothing, outerwear, footwear, packs, tent, climbing gear, camp stuff, a stove and fuel, food, and much more. Along the sides of the TruckVault, near the wheel wells, I have additional storage space for leveling blocks, tools, and the like. Having this fully stocked rig allows me to hit the road on a moment's notice, whether for a day outing or a week-long trip.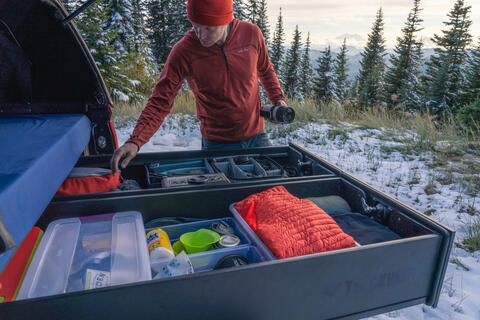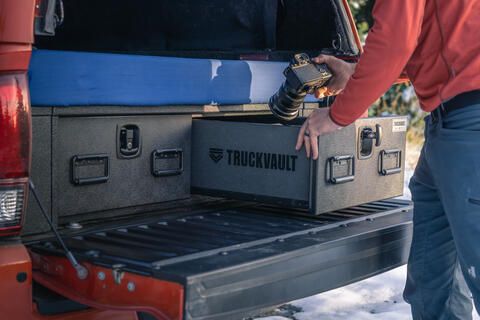 Moreover, the All-Weather system is perfect for me being an outdoor photographer based in western Washington. I'm frequently heading out into the field rain or shine, and often in inclement weather. Despite encountering frequent rain, snow, dirt, and dust, my equipment stays dry and clean thanks to the heavy-duty exterior weatherproof coating and bulb seal. In short, the protection of my gear from the Pacific Northwest's elements is key.

Stowing the TruckVault's drawers takes just a second. And with a flip of the compression latches and a turn of a key, all of this valuable equipment, along with the irreplaceable digital files and information, are safe and sound. The system's level of security, to me, is irreplaceable.

For me, all of the above adds up to one priceless thing: peace of mind. After I reach the end of the forest road, park my truck, step onto the trail, and venture into the wilderness to create my imagery, that peace of mind -- knowing that the equipment that enables my livelihood is protected from every angle -- is truly a thing of beauty.
---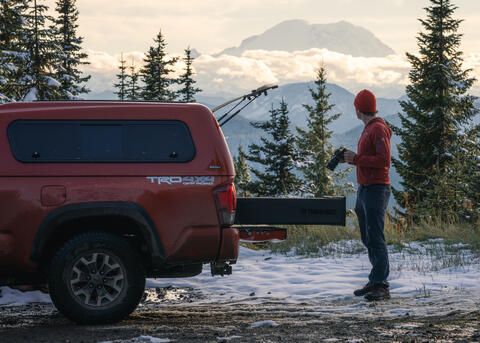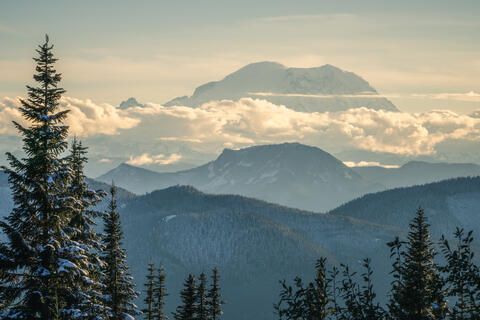 ---
Scott Kranz (@scott_kranz) is a professional photographer and filmmaker based in Seattle, Washington. Partnering with the world's leading outdoor brands and shooting on all seven continents, his professional work focuses on outdoor sports, lifestyle, landscape, and travel content and storytelling. With a fiery passion for the outdoors and a unique creative eye, Scott specializes in capturing authentic moments in real adventure while surrounded by the most wild, rugged, and pristine beauty of North America and around the world. Follow Scott's work and adventures on his Website, Instagram, Facebook, and Twitter.