And what to do if it happens to you
At TruckVault, we believe all gun owners have the right to their firearms. That right also comes with the responsibility of proper storage, transportation, and use of said firearms. TruckVault units are meant to safely transport, not permanently store, firearms. Always remove your firearm from your vehicle and store it safely when it is not being transported.
According to a study of FBI data, gun thefts from vehicles have increased 225% over the last decade, while thefts from vehicles have decreased 15% in that same timeframe. While TruckVault does not support the platform conducting the study, it's difficult to ignore solidly-curated data.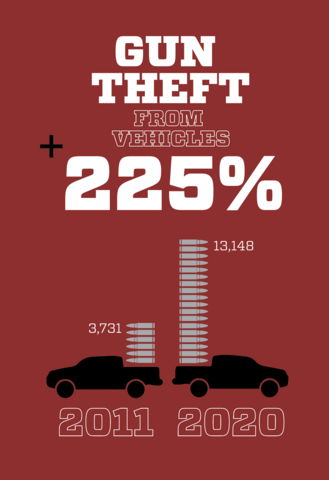 Summer is the peak season for vehicle break-ins, but they can happen at any time. Here are a few tips to prevent them: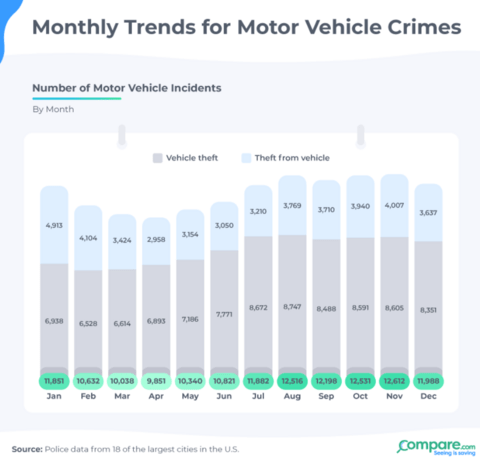 1. Park in well-lit areas
Simply parking under a streetlight or near the front of a parking lot deters thieves by placing their target – your vehicle – in a place that makes it easy to see. If people or cameras can see your vehicle, they can see the thief breaking into it.
This will not prevent break-in attempts 100% of the time, but it's a significant deterrent. For example, even the most well-lit trailheads aren't always populated. Check out some tips to prevent trailhead break-ins with TruckVault.
2. Hide valuables from sight or take them with you when leaving the vehicle.
From keys to wallets, electronics, and firearms, if it's valuable, it's at risk of theft. This string of thefts at Poo Poo Point in WA suggests personal documents like vehicle registrations are a valuable target for thieves. We know it's not always possible to take these items with you when leaving your vehicle, but if you can, always do so. It can't be stolen if it's not there. In the event you can't remove items from your vehicle, hiding them from sight, and securing them is the next best option.
This is where TruckVault comes in. Our products are engineered to work with the design of your vehicle. Whether you've got a crew cab and want to utilize under-seat storage, or you have an SUV, or need a secure place in your pickup for your larger firearms and gear, we've got you covered. All our units come with locks like the Kaba Simplex combination lock, or a remote fob lock, and are made of extremely durable MDO. Check out our blog post about the value of security TruckVault offers.
3. Lock your vehicle.
According to the NICB, vehicle-related thefts are on the rise. In 2020, there were 873,080 reported thefts. If your vehicle has an alarm, be sure to set the alarm, too. The simple act of locking and alarming your vehicle can protect it and your firearms.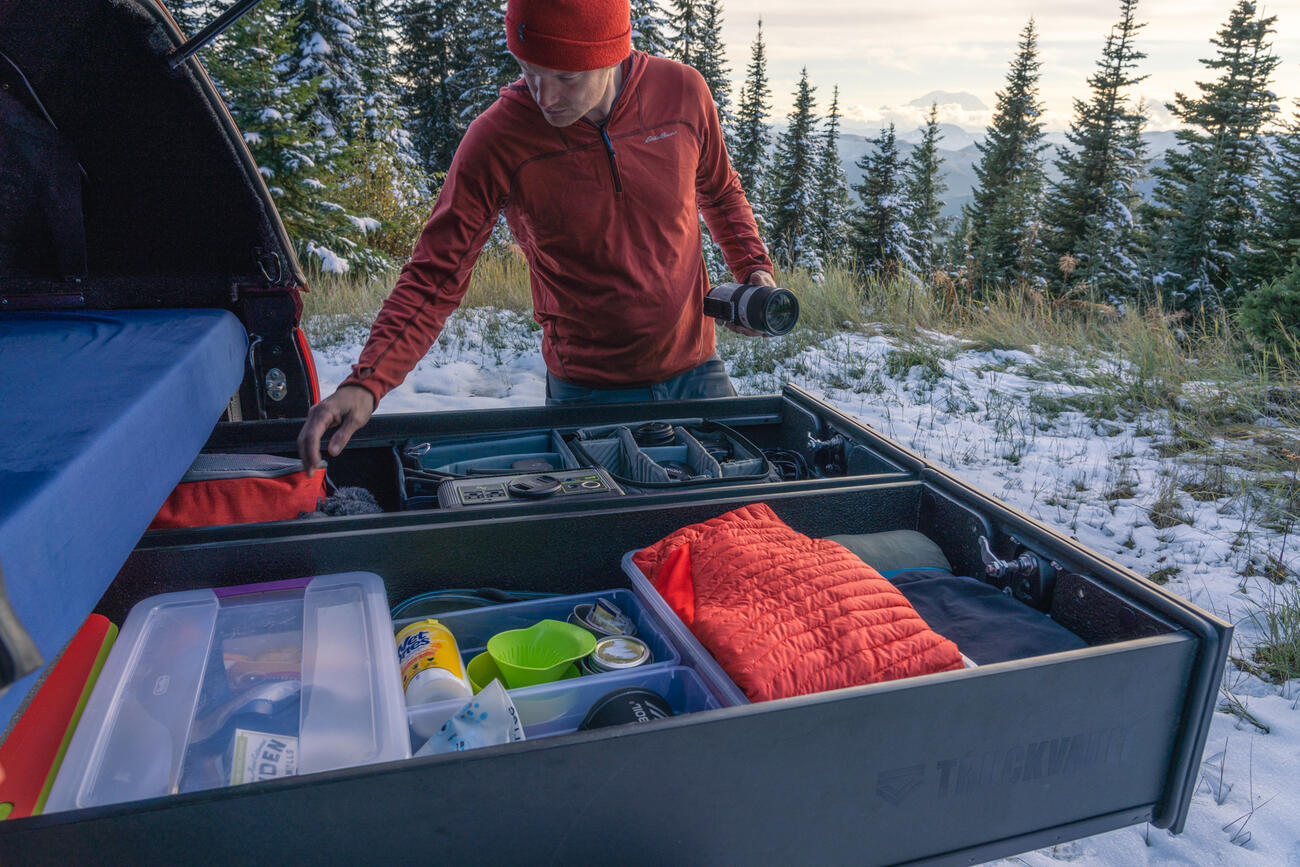 What do I do if my vehicle was stolen or broken into?
According to Forbes Advisor, if you find yourself in a situation like this, document the scene and call the police immediately. Include as much detail as you can in the police report, including everything that was stolen.
Forbes goes on to explain that vehicle damage is generally covered under comprehensive coverage in the event of a break-in, however personal items like firearms and electronics will be covered by homeowner's or renter's insurance. Check with your insurance provider for specific details.
Don't forget to file your insurance claim if there is a vehicle break-in or theft.
What do I do if my gun was stolen?
Not every state requires an individual to report a stolen firearm, but it's important to do your due diligence and report the theft to your local police. In the event your firearm is used in a crime, it is possible for you to be charged in the crime. There are many variables that can contribute to this. It is important to understand your local and state gun regulations. Check out our US Gun Laws page for more resources.
When you call your local police to report the theft, provide them as much information about the firearm as you can, including the serial number. They may ask you to file a report with your state's firearm registration office if applicable. Remember, the ATF does not accept reports from private individuals, just Federal Firearm Licensees. However, they do have a multitude of resources for firearm owners.
At TruckVault, we pride ourselves on providing secure and discreet methods of transporting firearms. Whether our customers own firearms for a tactical training class or licensed hunting, we believe all gun owners have the responsibility to keep their firearms safe while transporting them.
TruckVault can't prevent the theft of a vehicle, but our product can deter thieves from your vehicle by hiding your valuables and providing a significant and time-consuming barrier between the thief and your valuables. Many vehicle-related crimes are crimes of opportunity. Our goal is to help remove that opportunity by protecting your firearms and valuables inside our secure storage solutions.