A 21st Century public safety solution for first responders
First responders around the world - including public safety officers, EMS, and firefighters - are constantly adjusting to a volatile 21st century context. New threats through digital avenues make for a more complex public safety environment than ever before. Chad Wallace is the Business Program Manager at Microsoft's Public Safety and Justice Division, and he explains why their Azure fleet, which functions as an example for first responder vehicles across the world, emphasizes a digital model that can keep up with constant change.
"It's an ecosystem of our partners coming together to be able to provide resilient command and control capabilities that really can replace that paper map and whiteboard," said Chad. "It will work when it needs to in nearly any situation."
Part of that ecosystem is TruckVault secure storage, which provides first responders with a comprehensive, customizable storage solution that meets their needs and compliments their workflow. Designed to house a Microsoft Surface, drones, power stations and more, their incident command fleet's TruckVault build is the ideal mobile command center: control in the midst of chaos.
"That data informed decision-making is the key to front line incident command," said Chad. "And that's where we see TruckVault has really stood tall in developing a box that not only allows really easy access to it, but secures it in a way that will allow longevity of life…I haven't seen anyone else do that. "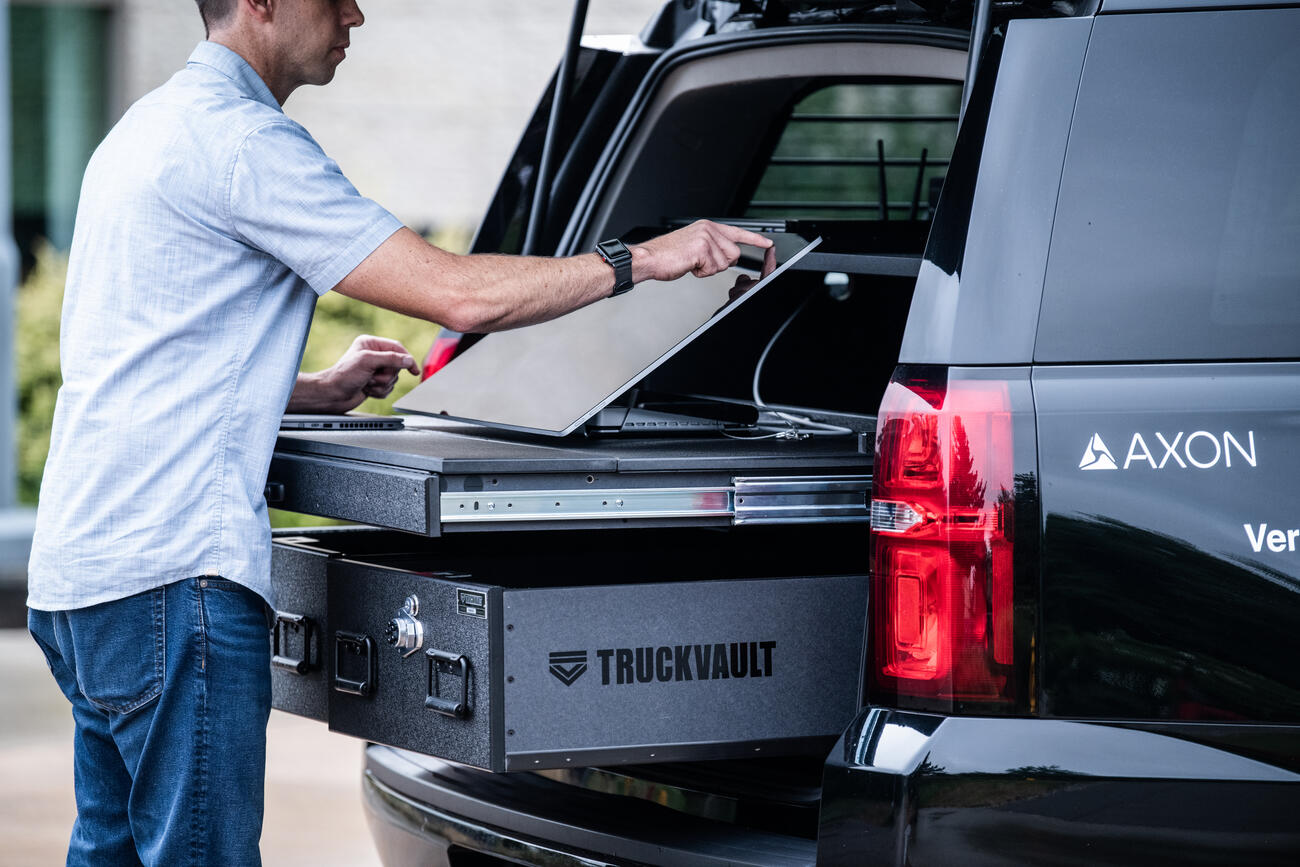 Here at TruckVault, we're proud to be able to customize our builds to support first responders and protect our communities in an increasingly digital age. "Having TruckVault be able to mold to the next generation of incident command vehicle is key to the success of moving away from a manual process incident command model to a really digital incident command model."
If your department or agency is looking for a comprehensive storage system as a command center, give us a call or build yours online today.