---
Every so often a project comes along that is just so juicy we can't wait to get started. TruckVault gets a lot of great requests for product from builders for special builds for a variety of industries, and we do get involved in a good number of those builds. But what I am talking about here is a build that falls in the top 1% of builds and it came from Ai Design: meet MK-71.
This highly customized Escalade was designed by Ai Design to be discreet on the street with a FLIR camera, 360-degree lights, and a killer audio system.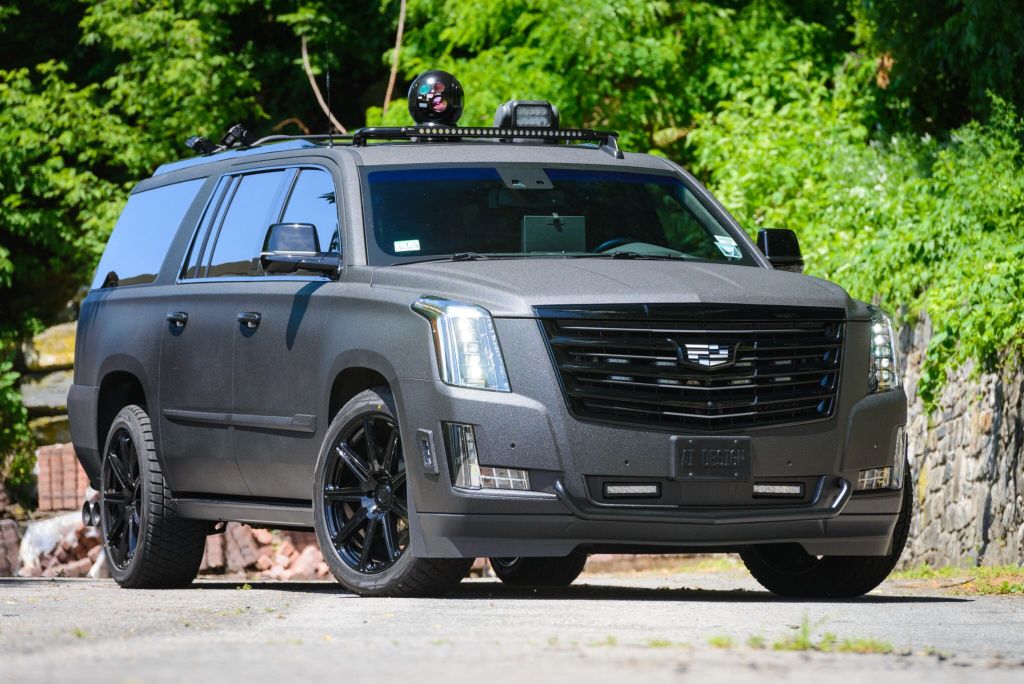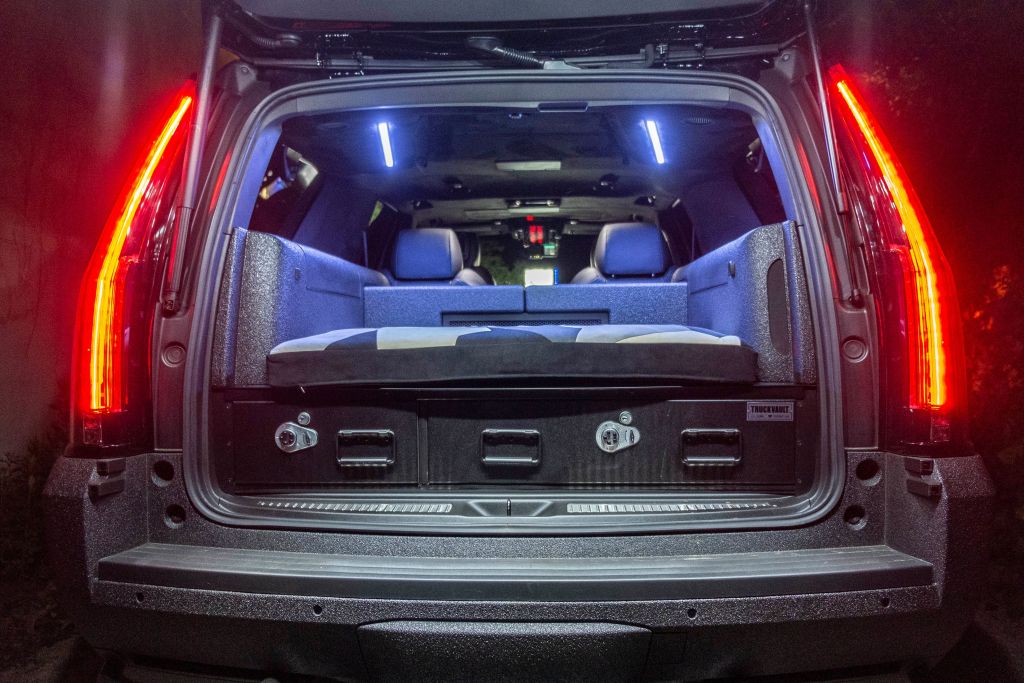 Ai Design out of Tuckahoe, NY, came to us because they had a client who had requested some extensive work be done to his Escalade. Ai Design is a top-to-bottom custom automotive design studio that can do just about anything you need done to your rig. Their customer had three main goals he wanted to achieve through an extensive customization process and then of course it grew from there. The first item on the list was a bed liner black-out exterior finish, (2) a killer audio system and (3) some power and performance upgrades. As the project moved along the client's ideas for the end result of the build moved with it. An emergency response system was added along with auxiliary lighting both inside and out. Finally, some wild military-grade and military-inspired additions to the vehicle's equipment and controls were added, and that's where TruckVault got involved. Here's a couple videos to show you just what this rig is capable of:
This was obviously a super high-tech build and as you can see our TruckVault fit in seamlessly. While our contribution to this build was for us standard fair, the client did not need much more from us. Had he required a highly customized build we would have been ready for it. Both our standard and custom builds provide excellent fit and finish to any vehicle whether it be a pickup, SUV, van, sedan or otherwise. Our background in law enforcement really made us the perfectchoice here. Custom or otherwise, TruckVault products are built tough, built to last, and backed by an industry-leading warranty and customer service team.