Car wrecks and break-in attempts are no match for TruckVault's durability
Can TruckVaults withstand car wrecks and break-in attempts?
Naturally, if you're an owner of expensive and sensitive gear looking to make an investment in a secure storage system like the TruckVault, you're asking that question. You want to make sure that a car accident or a moment of harmful intent will not result in the destruction of your valuable gear and in increased liability. We understand that concern, and we design our products to survive the harshest treatment. Security and durability are two of the pillars of our company philosophy.
(Note: The following stories are real customer testimonies shared with permission.)
---
CAR WRECKS
"I was going 55 on the highway and got rear ended on the highway by a drunk driver going around 100," explained Mason Broadway. "After all of this, everything inside the drawers was retrievable and not damaged a bit. The drawers and locks still worked flawlessly." Though his pickup bed was completely detached, his TruckVault and all gear was totally intact. Mason experienced a terrifying situation but walked away with less cost and liability thanks to his truck bed drawer system.
Mark Baltazar had just purchased an F250, transferring his TruckVault for the 3rd time into a new vehicle. After 19 days of ownership, the truck was stolen and involved in a high speed chase, ending in a destructive flip at 95mph after hitting a guardrail. "The vault survived in full working order!" Mark said. "Everything inside the vault was fully protected. Everything outside the vault was damaged or destroyed." Naturally, Mark's confidence in the TruckVault product skyrocketed. "The results speak for themselves. If you want the confidence to know your gear will be protected from damage and even destruction in a well-designed unit, you have to go with TruckVault - there's no other choice."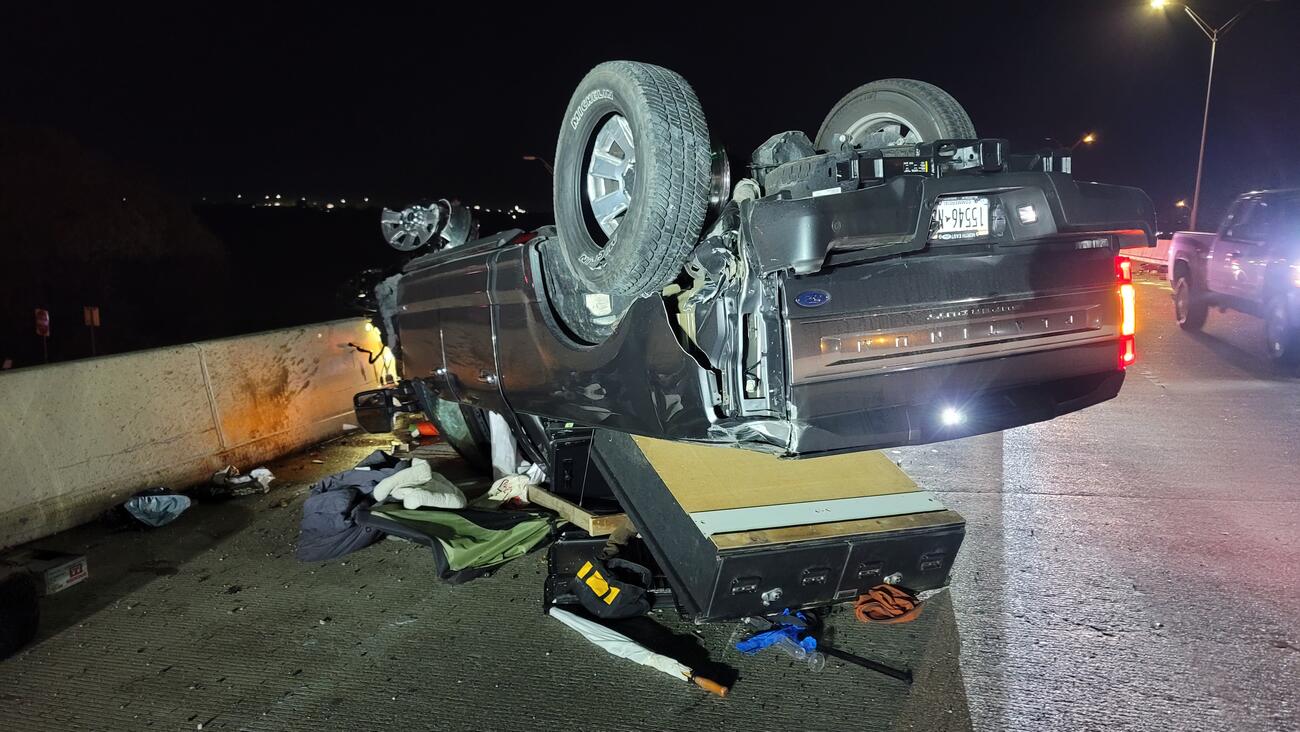 BREAK-IN ATTEMPTS
We recently had a law enforcement agency reach out to us and explain how their TruckVault SUV vault storage prevented theft of some very sensitive gear. A spokesperson for the agency, who asked to remain anonymous, said "a burglar broke out the rear window while it was parked and unattended, and spent approximately 7 minutes trying to force entry with a pry bar, unsuccessfully." They said that the TruckVault "performed as advertised, and it prevented the theft of our gear", even after a vehicle break in.
That's our ultimate goal – preventing the theft or loss of your gear. Our friend Michael Baccellieri is the Lead Firearms Instructor for Leupold, and as someone who daily utilizes tactical vehicle storage, he understands the repercussive costs of compromised gear.  "If you think the price of a TruckVault is steep, think about the price of an attorney, or the price of what it would cost to get all your guns back," he said.
Want the most secure and durable drawer storage system out there?