secure storage
FOR YOUR dodge ram 2500 pickup
---
We know your Dodge RAM 2500 means the world to you and so does what you put in it, so don't risk losing it all. Making secure storage solutions for trucks is where we got our start in 1995, so we think we've gotten pretty good at it. Whether you depend on your weaponry and tools for service, work or even the zombie apocalypse, one constant remains... they are there for you when the demands call. Relying on your meticulously chosen gear requires a constant peace of mind that they are safe, secure and accessible. TruckVault® storage systems offer just that. Keeping your sensitive investments out of the wrong hands is where we excel.
Our measurement of purpose goes far beyond theft prevention. TruckVault secure in-vehicle storage systems also protect against moisture and fire damage, and lost dollars due to unnecessary wear and tear on valuable equipment. Each TruckVault is constructed one at a time for a custom fit to your vehicle. If you don't see what you're after, we can design and build a TruckVault product to meet any need.
Covered Bed Line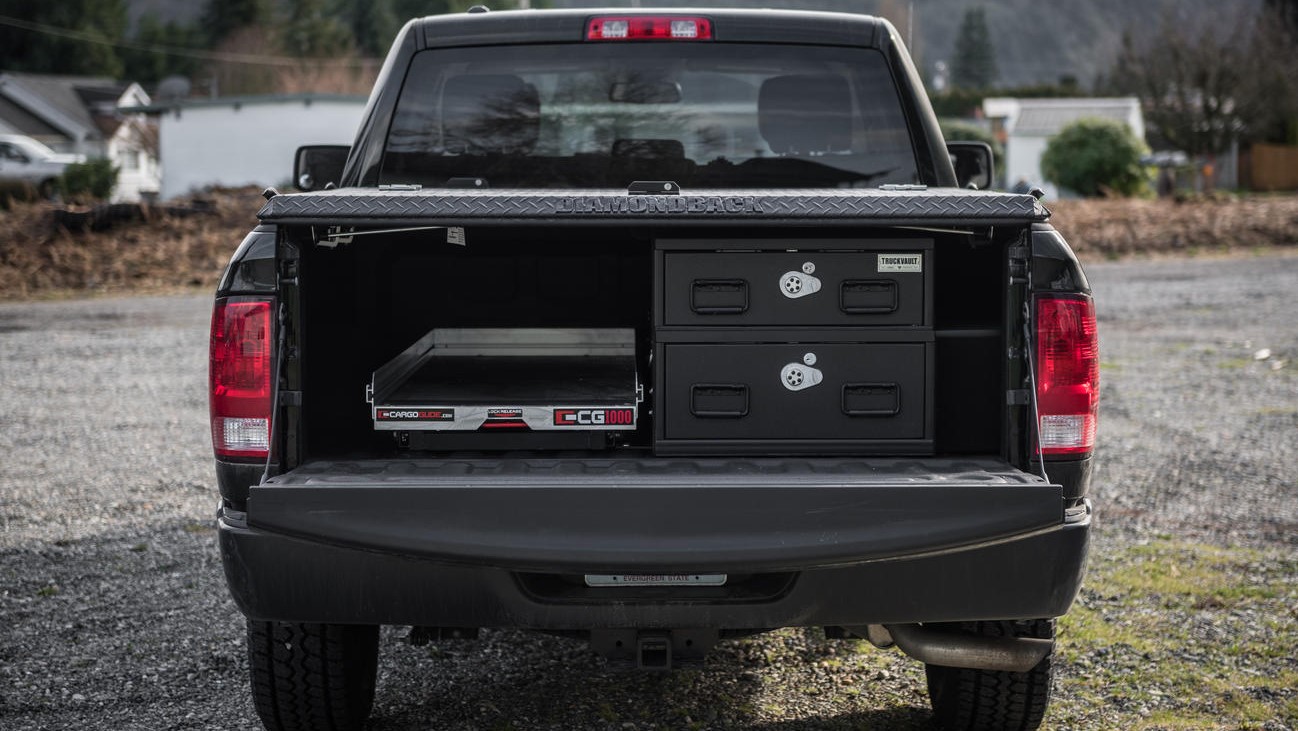 The Covered Bed Line from TruckVault is for those who have a topper on their pickup and don't have the need for protection from the elements. Additionally, the Covered Bed Line is great for those who only use a cover seasonally as the carpeted TruckVault is still durable when exposed.
Interior Cab Line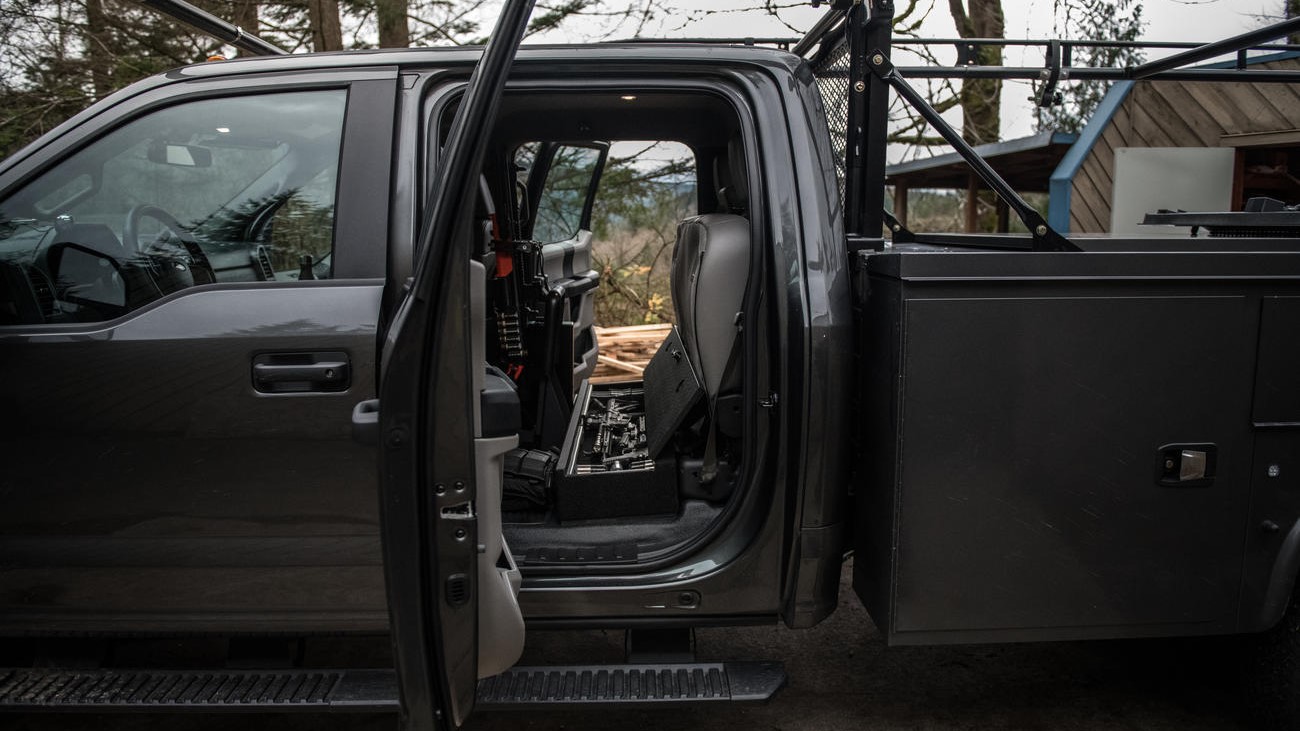 The SeatVault® is the perfect solution for those who need to keep their handgun safe while traveling or transporting it in their truck. Built under the seat, the SeatVault is concealed and secure without compromising the functionality of the backseat. This product is available in a 1 door or 2 door option. PLEASE NOTE: Only 2019+ Rams are compatible for a SeatVault.
All-Weather Line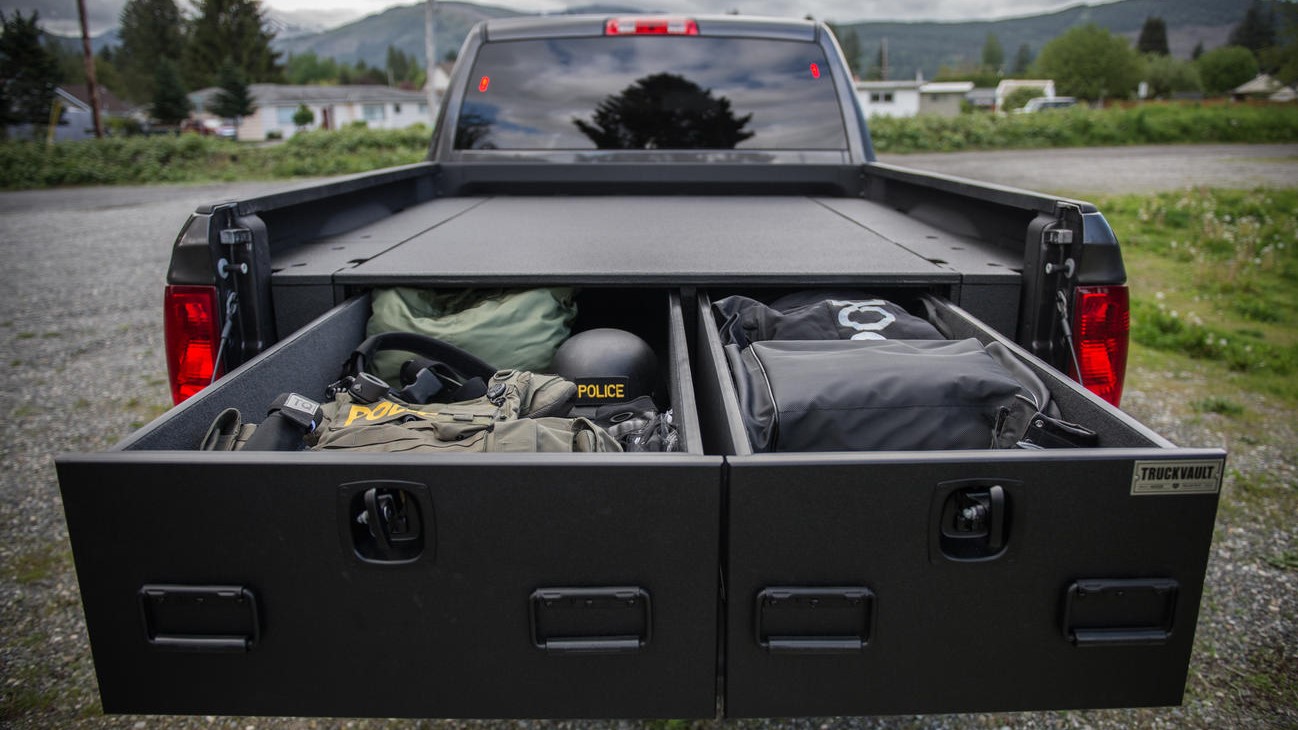 The TruckVault All-Weather Line -- the best secure storage system to protect your gear from water, snow, mud, dust, and heat. We use Line-X® XS310 exterior spray coating combined with bulb sealed locking drawers to give you the peace of mind you deserve while traveling with your valuables.