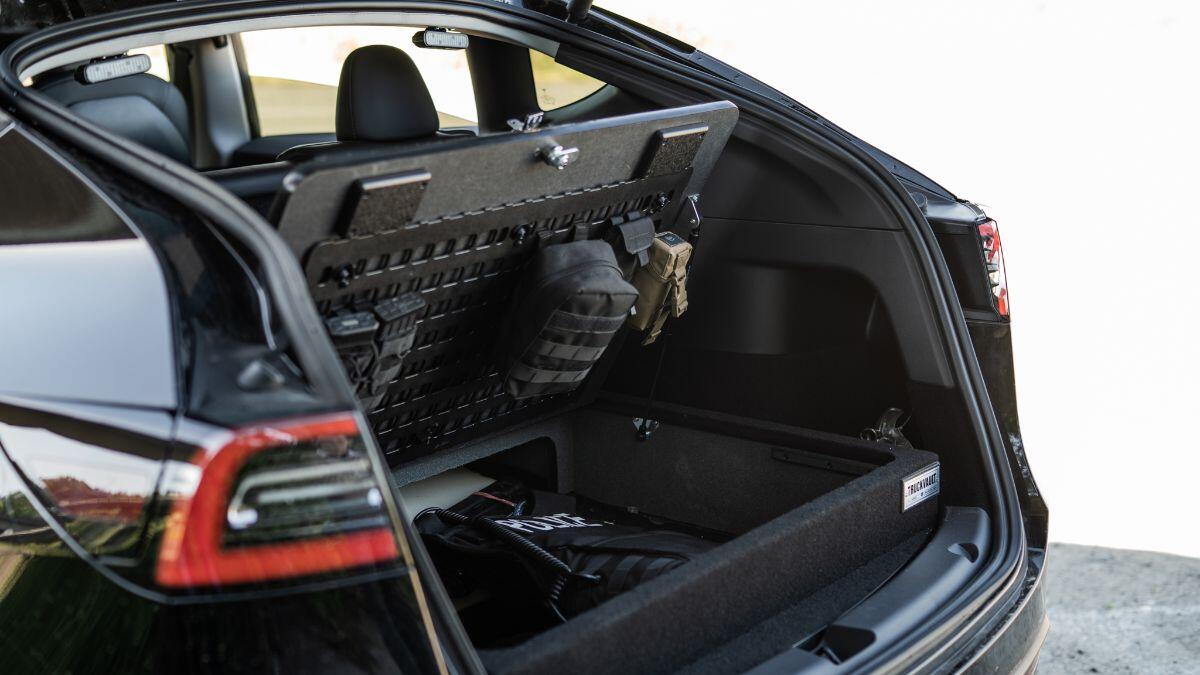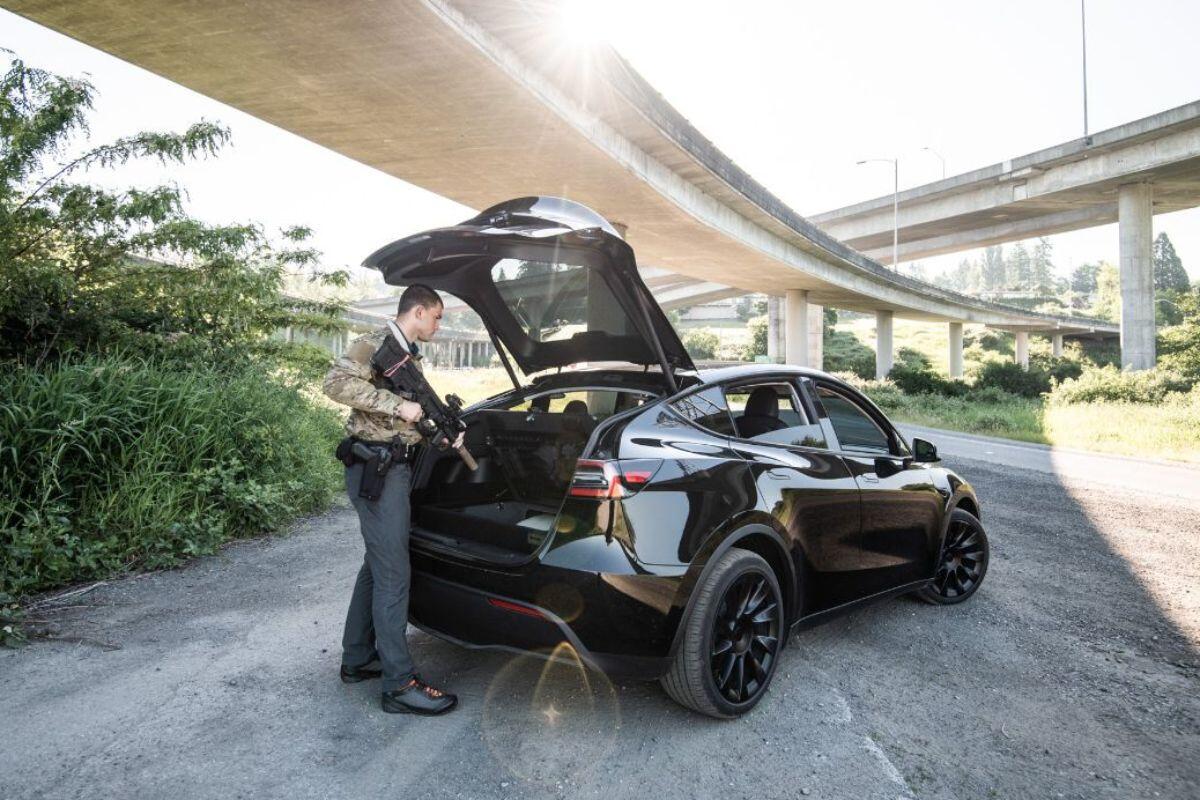 TRUCKVAULT FOR YOUR
TESLA
---
Sedans are the most broken into category of vehicles, so it's even more important that you secure your gear when away from your Tesla. The rise in popularity of fully electric vehicles has prompted thieves to take a more cautious approach when targeting them. While this is a deterrent, it's not foolproof. Tesla's high-end security features paired with the robust durability of a TruckVault are the key to effective in-vehicle storage. The peace of mind our product brings our customers allows them to step away and focus on their day.
Our Tesla-compatible TruckVault models are the perfect solution for professionals transporting sensitive gear, and even undercover vehicles transporting firearms. No matter what gear you carry, one constant remains: you rely on it to be there when the time calls. TruckVault offers a safe, secure, and discreet option for transporting your meticulously chosen gear. Keeping your investments out of the wrong hands is where we excel.
Our measurement of purpose goes far beyond theft prevention. TruckVault secure in-vehicle storage systems also protect against moisture and damage in transit, preventing lost dollars due to unnecessary wear and tear on valuable equipment. Each TruckVault is constructed to order for a custom fit to your Tesla. If you don't see what you're after, we can design and build a TruckVault product to meet any need.