IN USE // Hunting
Upland
Game Bird
TRUCKVAULT secure storage
FOR YOUR upland bird hunting
---
"How then, can you love a bird and kill it and still feel decent? I think the answer is, to be worthy of your game. Which boils down to a gentleman's agreement between you and the bird, never forgetting that it is the bird that has everything to lose."  - LeJay Graffious

Upland bird hunting is unlike any other form of hunting. It involves the intimate relationship between a man and his dog, and the strangely intimate relationship between a man and the birds. Be it pheasant, grouse, partridge, or quail -- the modern day sportsman has a sentimental collection of gear that often takes years to accumulate. It's not worth risking losing your prized shotguns, ammo, dog collars, vests, and other expensive gear to thievery or the harsh weather faced by many. A TruckVault storage system will work to make sure that your equipment is organized and secured so that you can spend more time in the field and less time at the rig.
All Weather Line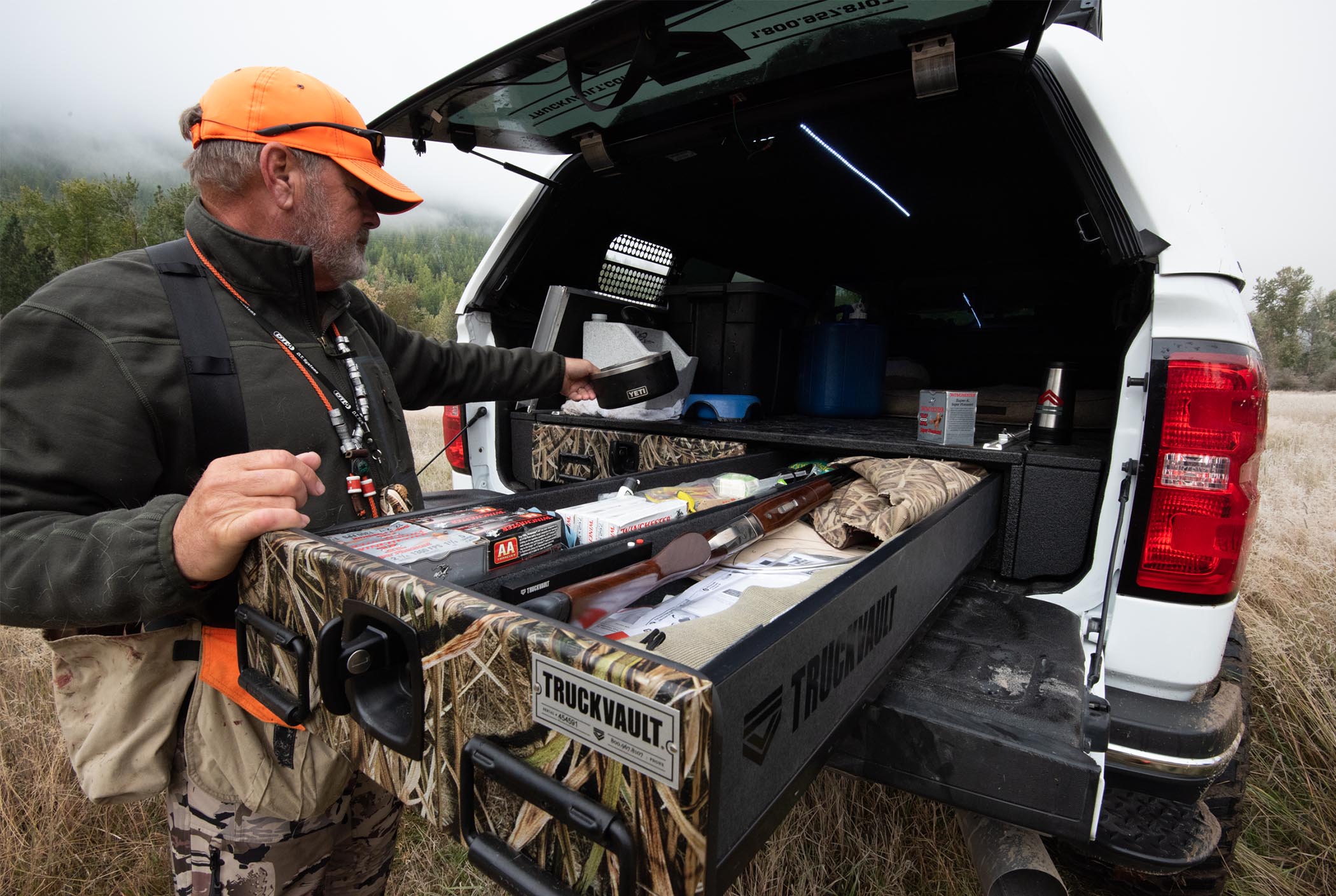 Be it water, dust, heat, or an abundance of bird feathers... nothing is getting inside of an All-Weather TruckVault secure storage system.
Covered Bed Line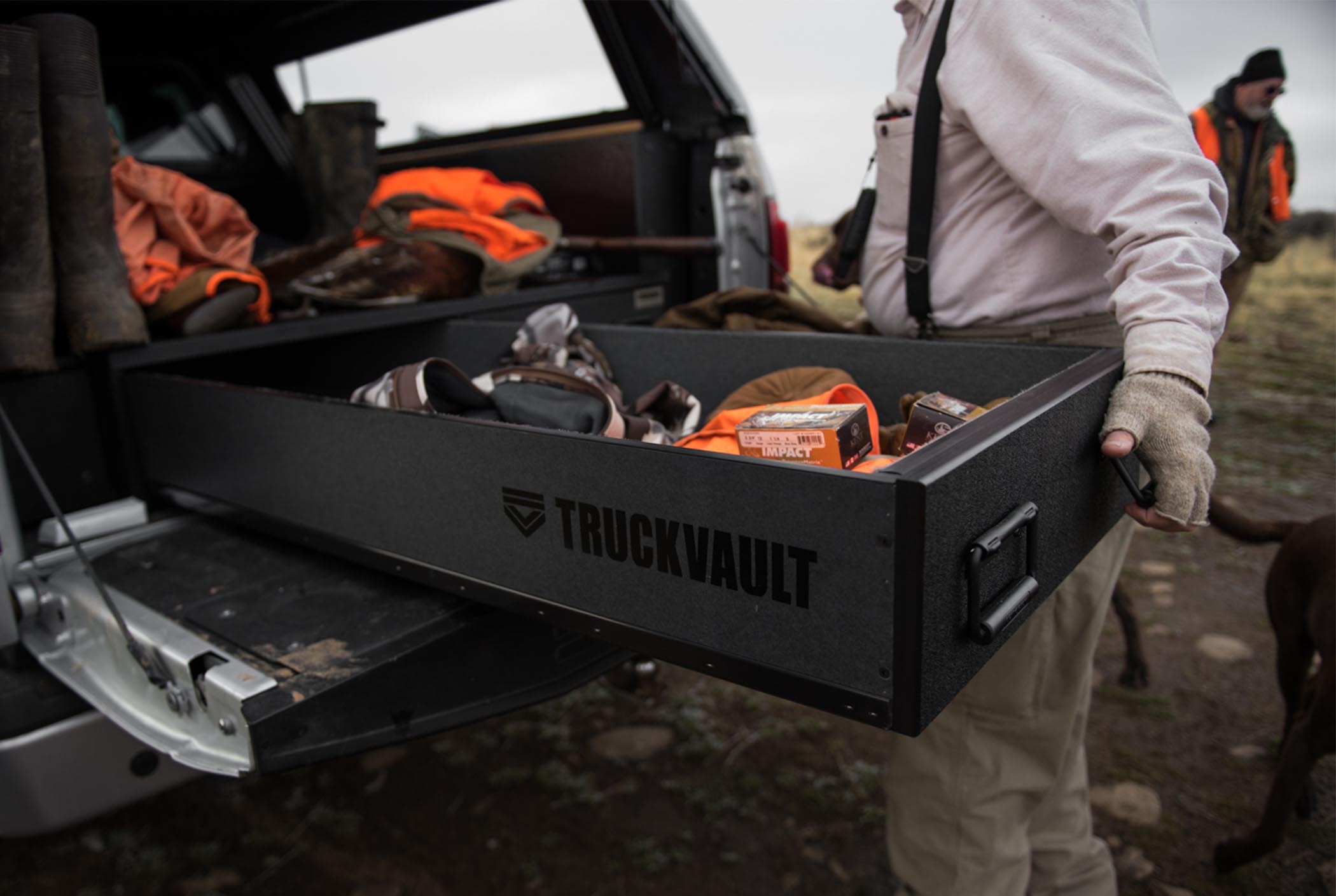 Have a topper shell or tonneau cover? Pair it with our covered bed, highly secure carpeted drawer system.
Interior Cab Line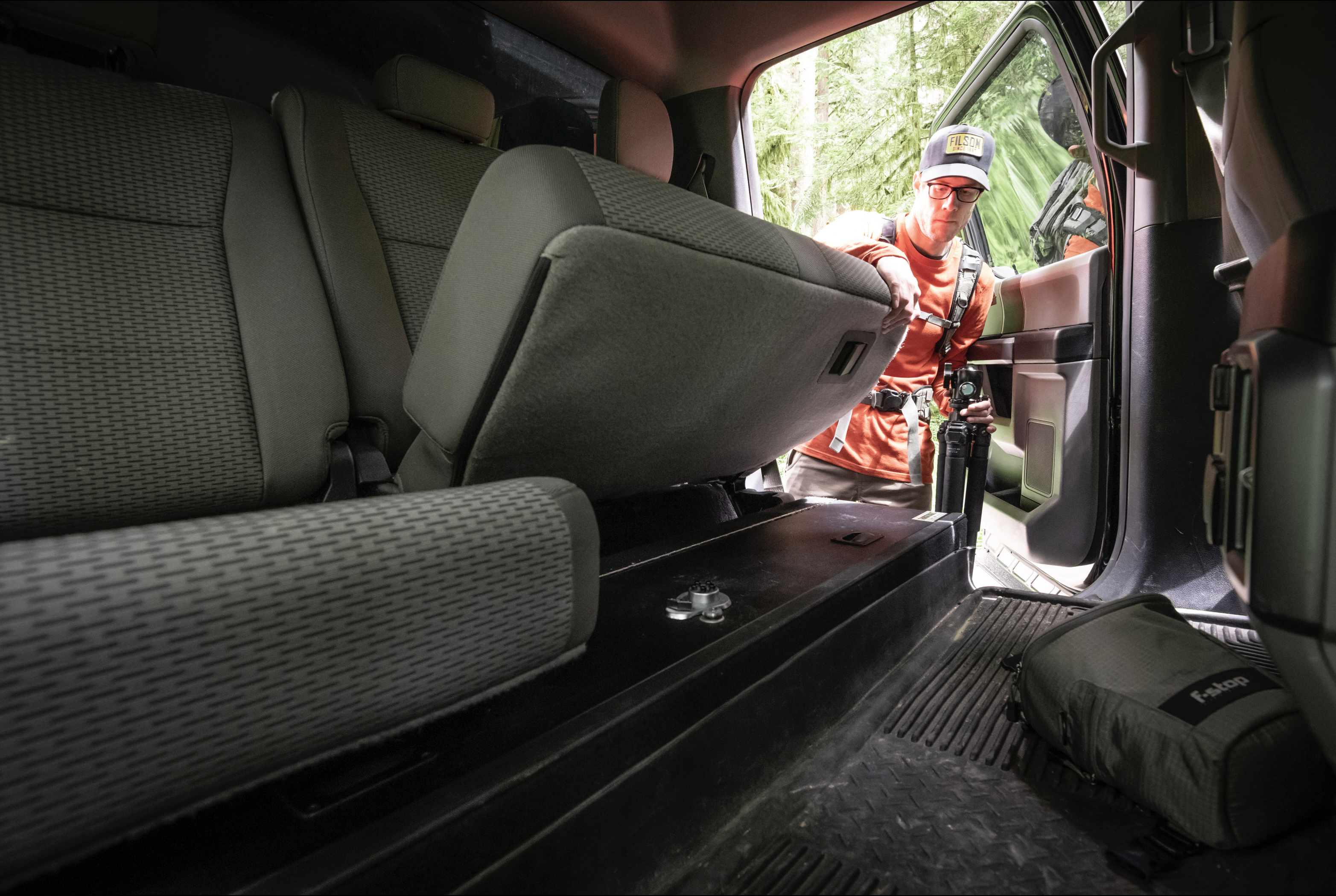 Fits securely under the rear passenger seat of your pickup and provide the ultimate in both concealment and security.