IN USE // Hunting
waterfowl
secure storage
FOR waterfowl hunting
---
"When blizzards and storm winds strike, other hunters curl up by the hearth. Waterfowlers go forth."
- Zack Taylor
It's well-known that duck hunters deal with some of the harshest conditions and place the highest demands on their gear of any hunter, it's surely not for the faint of heart. So for those that rise early and head right into the heart of a storm for the love of the hunt, we know you invest a lot of money into your gear and need it to stay dry and protected whenever possible. A TruckVault storage system is the ideal solution for protecting and organizing waterfowl hunters' guns, ammo, calls, decoys, waders, headlamps, boots, knives, camouflage, dog treats, and so much more. Keep your gear locked up and ready to use; Lock It Up®.
All Weather Line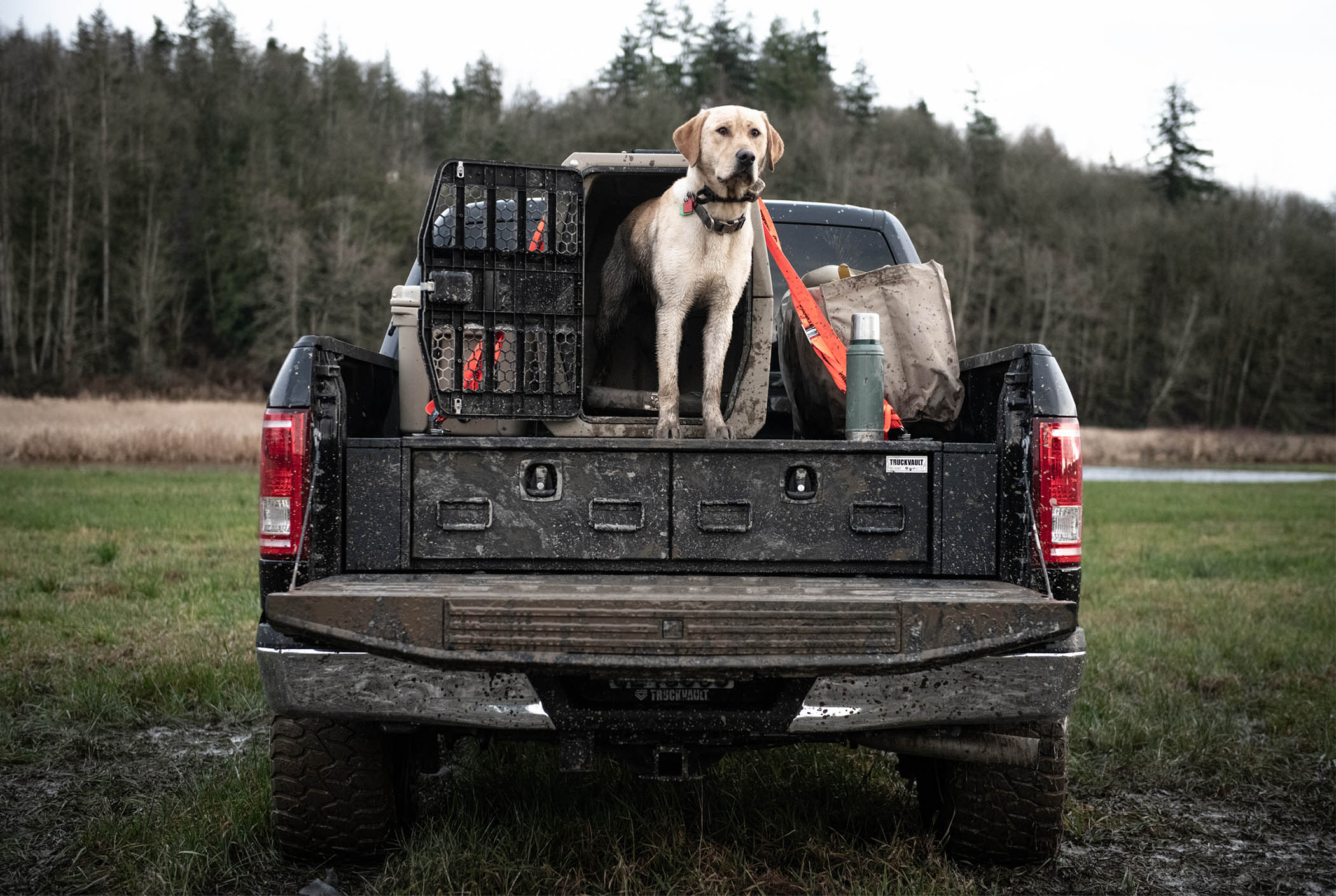 Perfect for keeping mud and water away from your shotguns while you're in the field. With no canopy necessary, this is the perfect option for the true waterfowl sportsman.
Covered Bed Line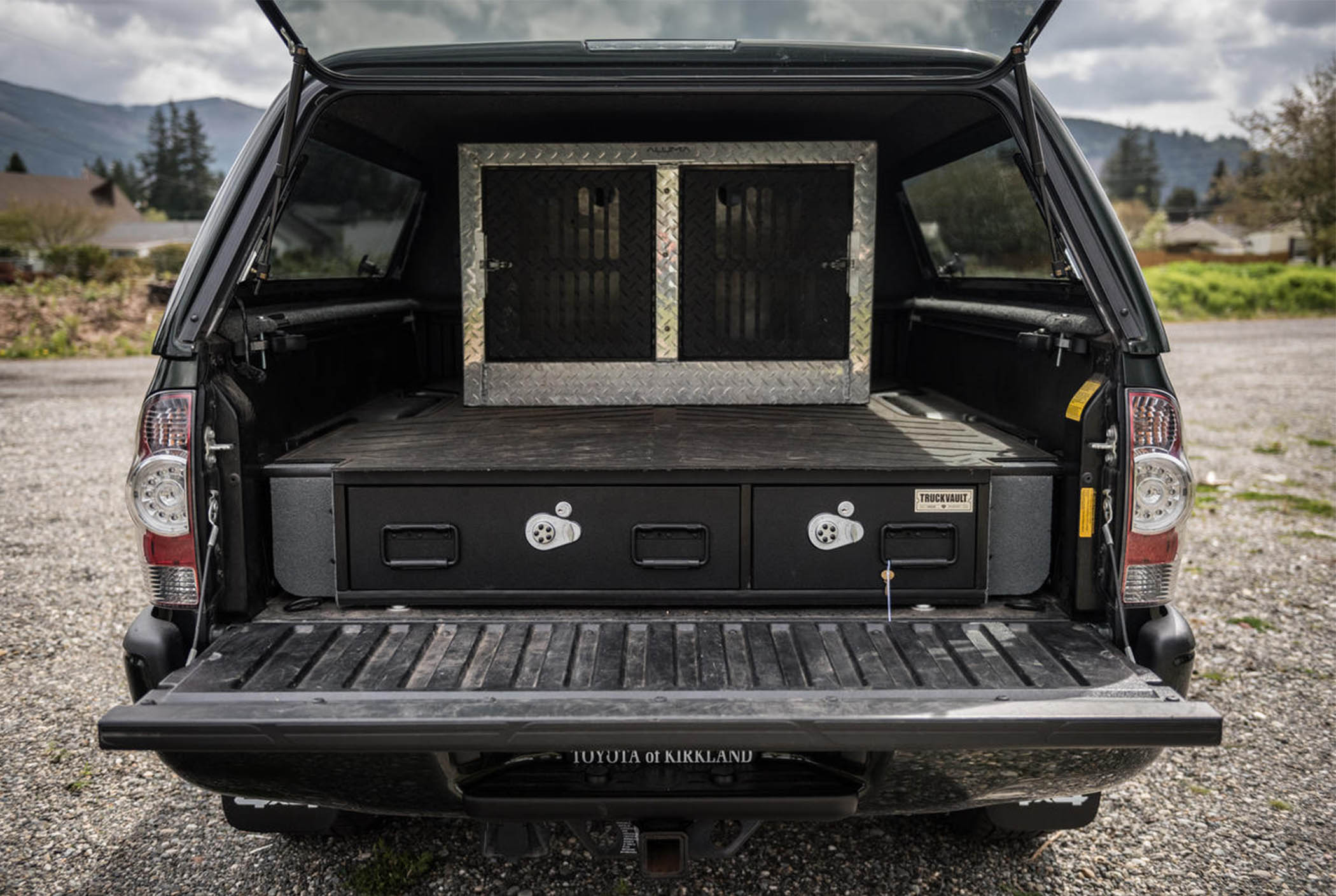 If you do have a canopy, the Covered Bed Line of TruckVault systems is perfect for you. Complete with uncompromising security for your shotguns and other equipment.
Interior Cab Line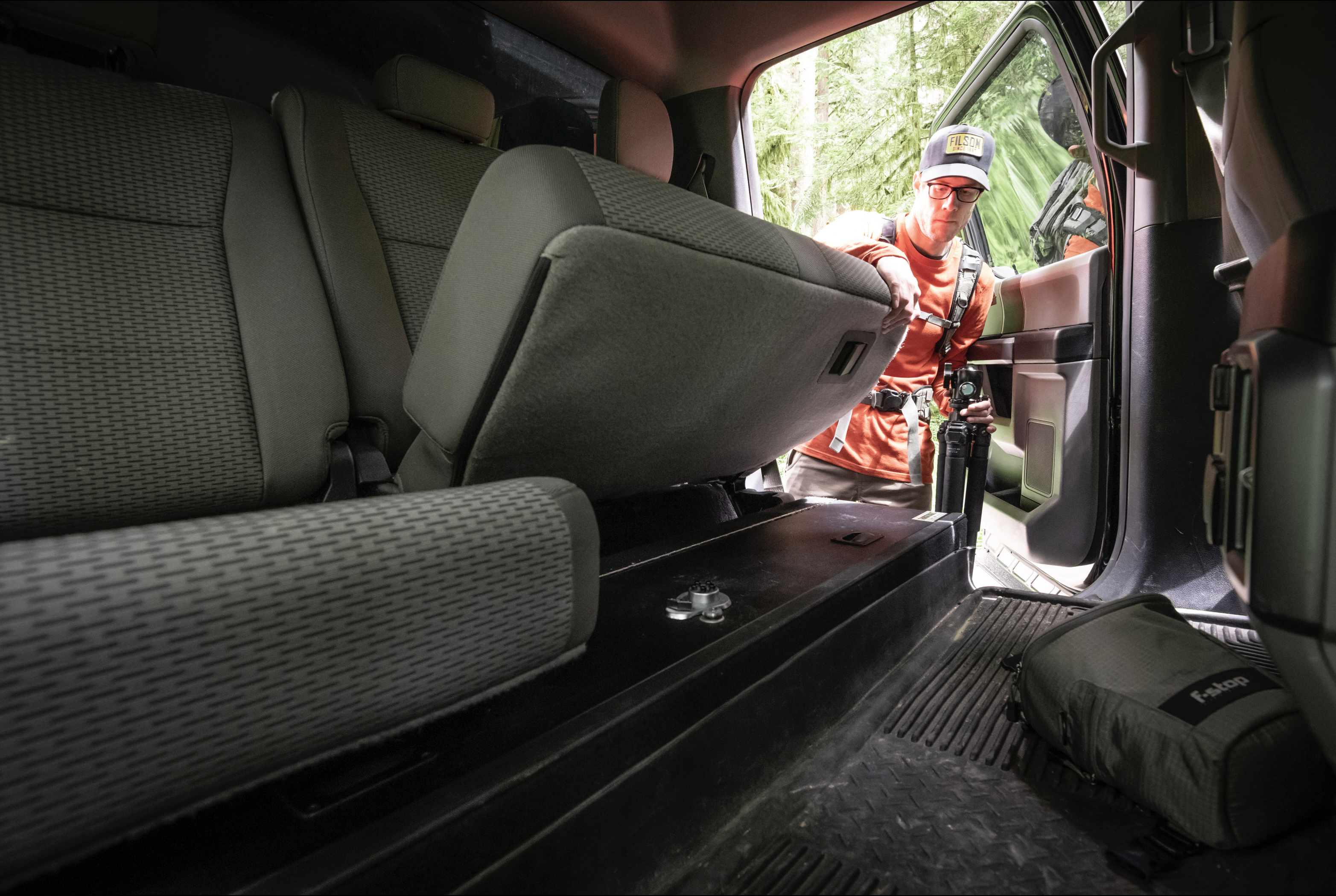 If you're looking for easy access to your equipment, the interior cab line has your back. With concealed and highly secure storage, our SeatVault systems are ideal for getting set up fast.