If you've ever wished for a better way to keep your gear secure and organized in your truck bed, you're not alone. In fact, you're a lot like our CEO, Al Chandler, who, when faced with the same situation twenty-five years ago, decided to do something about it. In 1996, Al embarked on a truck bed storage DIY project, and the result was the first ever TruckVault truck bed storage system.
Following in that tradition, we're still making vaults for nearly every truck on the market, including, but certainly not limited to, the Ford F-series, Chevrolet Silverado, Dodge Ram, and GMC Sierra.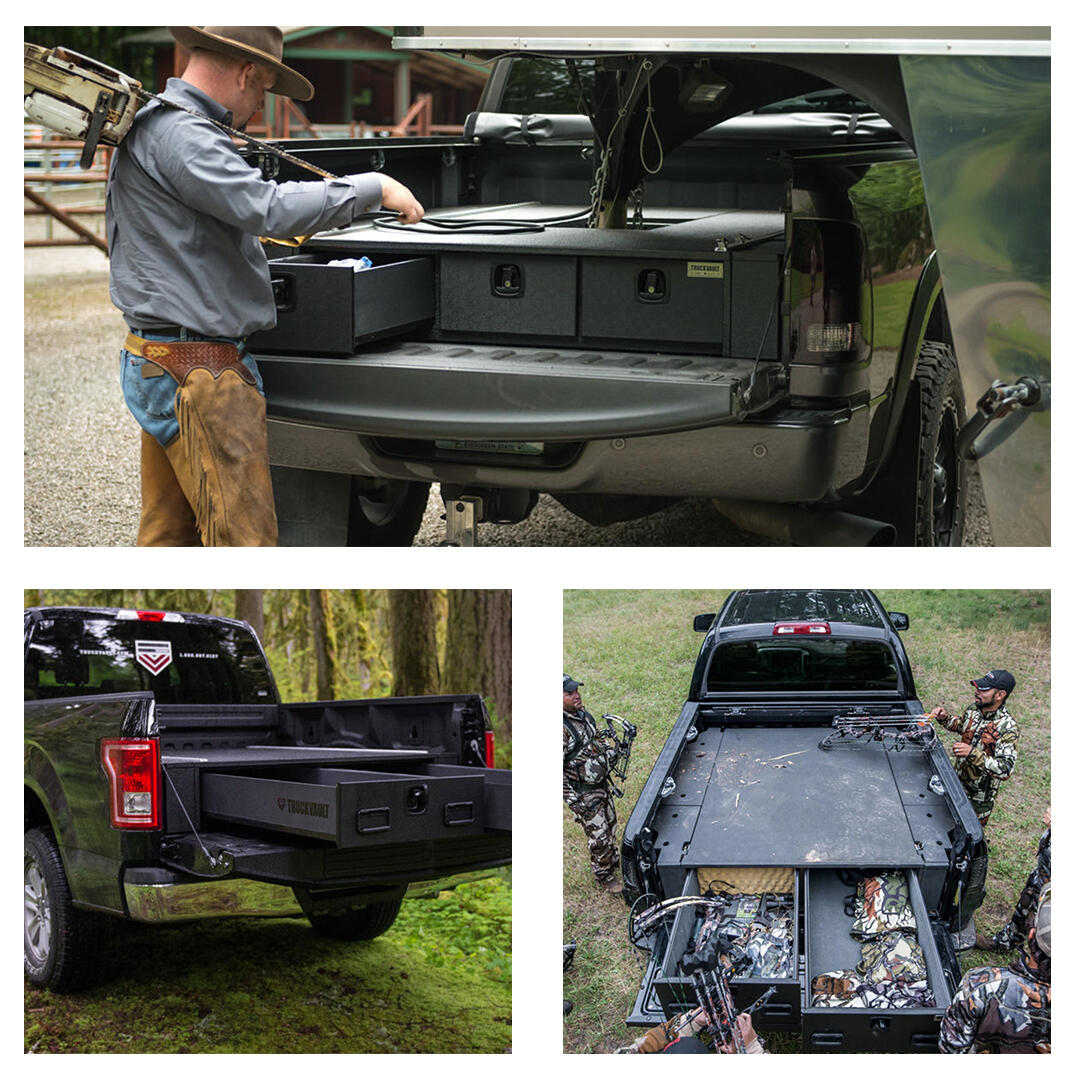 Here at TruckVault, we know that your truck is a vital component of your everyday life, whether you're in a law enforcement, military, or tactical setting or need secure transportation for your firearms, fishing rods, photography equipment, camping supplies and much more. If you own any sort of valuable gear like that, you know the importance of durability and security. By protecting from both the natural elements and thieves, TruckVault gives you the peace of mind you need to do your job with excellence or enjoy your sport or hobby to the fullest.
Regardless of your pickup bed size and length, we make a highly customizable TruckVault storage system that will not only organize but also protect and secure your gear. Further customization includes drawer height, dividers, finishes, and lighting. And though we now make TruckVaults for virtually any vehicle on the road, we're staying true to our name by continuing to build custom vaults for our original customers - those with pickup trucks who have expensive gear they need to keep safe and secure.
We don't consider it bragging to say that we're good at this. Having made products for pickup trucks for twenty-five years, we hold ourselves to high standards - from the early design process to quality craftsmanship to installation in your vehicle and every moment in between, we are committed to the highest caliber product possible for the sake of our customers satisfaction. See so for yourself: if you have a truck bed storage idea you'd like to see come to life, give us a call and see what we can do to turn that idea into reality.