---
Thieves are increasingly targeting vehicles for firearms -- learn how to protect yourself and others.
Every day in the U.S., roughly 1 gun is stolen every 90 seconds. That amounts to around 380,000 stolen guns every year, many of which are later used to commit violent crimes. People buy guns to help protect themselves, but when they don't protect them from being stolen, they're putting themselves and their communities in danger.
Gun theft has become an increasingly serious and alarming issue in the United States in the past 10 years. A multitude of cities reporting that gun theft from cars has increased as much as 70%. Unfortunately, many gun owners leave their handguns, shotguns, and rifles in their vehicles as they go to the grocery store or to work without ensuring they're locked up inside the vehicle. All it takes is a jimmied door or a broken window for criminals to easily take firearms, which they then use to commit other crimes. With a 28% increase in youth firearm deaths in the last 6 years, there has been rising concern in communities nationwide about the ease at which children and teenagers can gain access to firearms.
According to Lieutenant Blaine Whited of the Metropolitan Nashville Police Department, "the kids know where they're at. They understand, 'We check enough door handles, we're gonna get something.'" Lt. Whited highlights the alarming number of guns stolen from unlocked vehicles with guns just sitting in plain sight inside a vehicle, practically asking to be stolen. This increase has also had an impact on the work of law enforcement agencies because when someone steals a gun, the gun is in the hands of a criminal who will more than likely commit other crimes with it. One ATF official said, "If a gun owner doesn't do what he's supposed to be doing, that obviously makes our job a lot harder."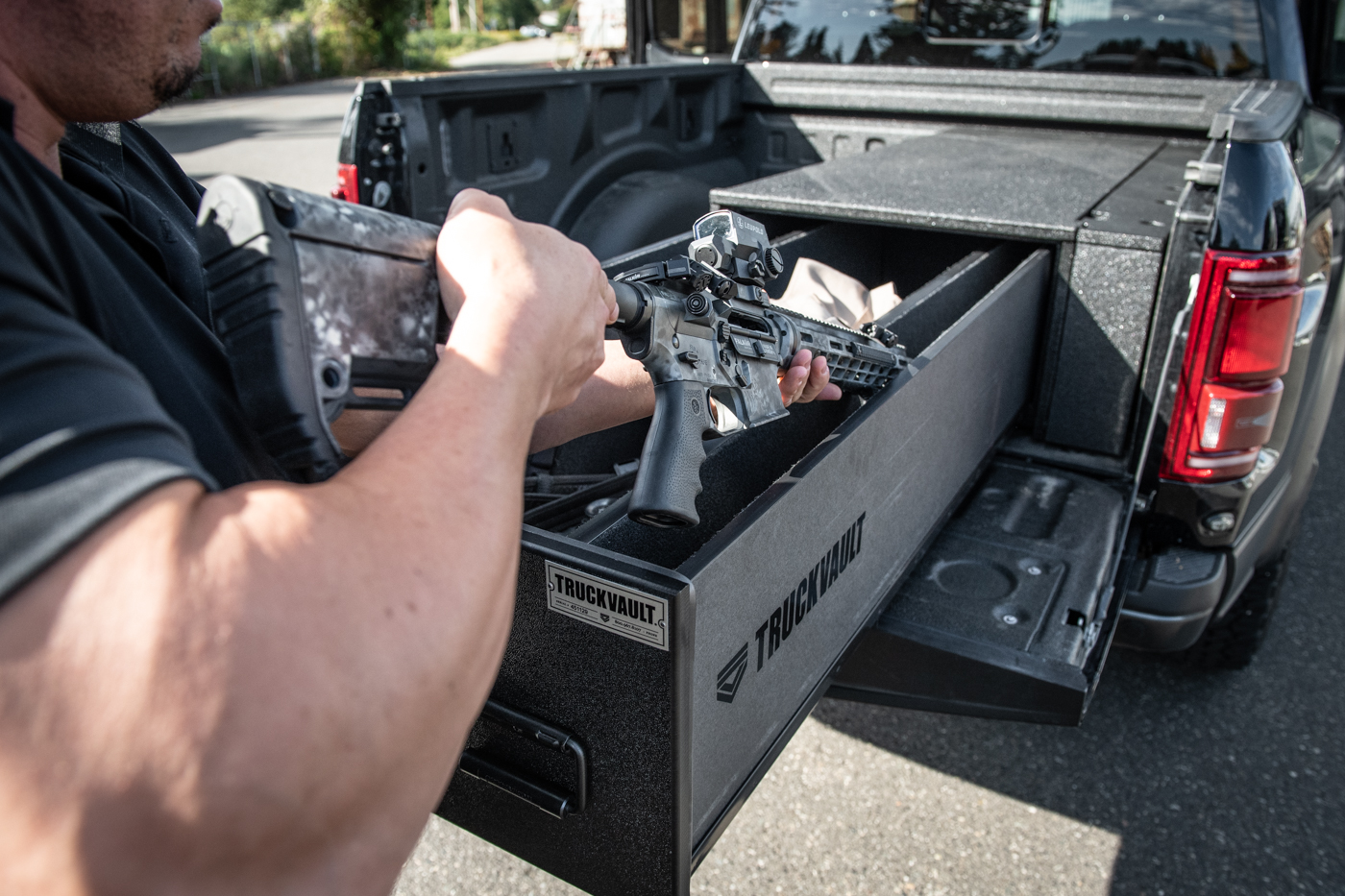 Some states have begun passing laws that hold gun owners responsible if their guns end up in the wrong hands. Typically these laws are in regard to children gaining access to guns but some also include those who are prohibited from owning a gun such as convicted felons. The state of Washington recently passed a law in which gun owners can be punished if they leave their firearms in a place that would allow a felon to potentially gain access to the gun under the premise of community endangerment. In 2008, a former State Trooper in South Carolina left his pickup unlocked with a .40-caliber Glock in the back and it was stolen. It was subsequently found in a drug bust but in 2011 was stolen again. In 2015, 30-year-old Tyrone Howard, a convicted felon who had been in and out of jail since he was 13, used that same gun to kill NYPD Officer Randolph Holder. There are hundreds of stories just like this one, often including teenagers who get ahold of a gun and accidentally shoot and kill a friend of theirs, a sibling, or even themselves.
Jim Wedick, a retired FBI agent says, "You just can't leave a gun alone in a vehicle. You just can't do it. It has to be in a compartment, or in chains an inch thick wrapped around a lead box, because, God forbid, someone gets hurt."
Since 1995, TruckVault has taken the issue of in-vehicle firearm security very seriously; we have made secure storage for the transportation of firearms our #1 mission. We started off by making products for sportsmen and women who needed a way to secure their hunting shotguns and rifles that they left in their truck while on a hunt, and today we make products for virtually every make and model of vehicle on the road. Law enforcement agencies across the country have been taking measures to ensure their weapons are secured safely. There's a reason over 10,000 agencies in the U.S. have trusted TruckVault to secure their firearms and sensitive equipment — it's the best in the industry and we treat our customers with care. All TruckVault products are handcrafted in the USA and are backed by an industry leading warranty and provide second to none customer service.
No matter your need, TruckVault has you covered. From simple stock designs to complex units that accommodate for drones, gooseneck trailer hitches, tactical equipment, pull-out tables, elevated units, spare tire access, dog kennels and so much more. We have tens of thousands of designs and are constantly creating new ones for our customers' specific needs. All TruckVault products are handcrafted in the USA, backed by an industry-leading warranty.