Pickup Series // Base Camp Line
Base Camp 1
Our flagship overlanding system boasts a camp kitchen pull-out, a large lockable storage drawer, and a wide sleeping platform. Perfect for couples or individuals living out of the back of their truck, it's an all-around solution designed to level up your on-the-go lifestyle. A cousin of Base Camp 5, this model maximizes secure storage and bed space while still offering a full kitchen pull-out. Towards the back of the bed is a convenient in-floor cubby space for more gear.
*stove shown in drawer for display purposes only, not included with Base Camp
Key Features
| MODEL | Sleeps  | DRAWER COUNT | DRAWER HEIGHT | APPROX. WEIGHT |
| --- | --- | --- | --- | --- |
| BASE CAMP 1 | 2 | 1 | 10.125 " | 325-400 LBS |
Camp kitchen pullout with stove storage, cutting board, and utensil drawers
Large secure storage drawer for camping gear, firearms, and electronics
Two-person sleeping platform
Floor cubby storage space
Optional electrical outlets
More reasons to love Base Camp Line Read Blog
PACKED WITH FEATURES.
PACKED WITH GEAR.
Base Camp 1 Options
Drawer Height


Drawer Height : 10 1/8"
Ample drawer depth for large-sized equipment and gear.
Drawer Locks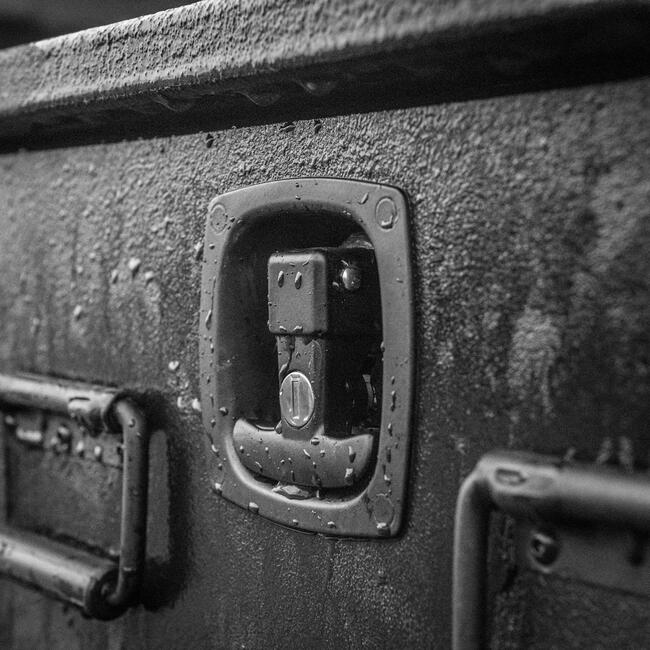 Folding T-Handle
Weatherproof compression keyed lock.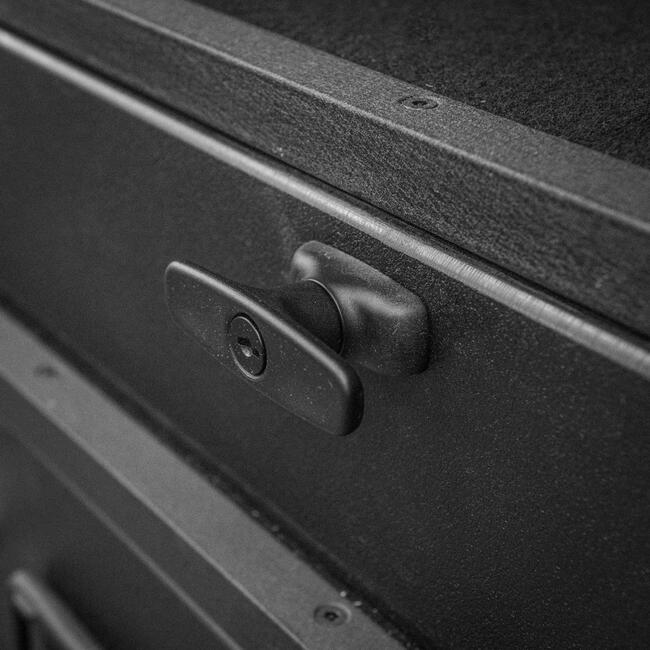 Black T-Handle
Basic keyed lock that doubles as handle.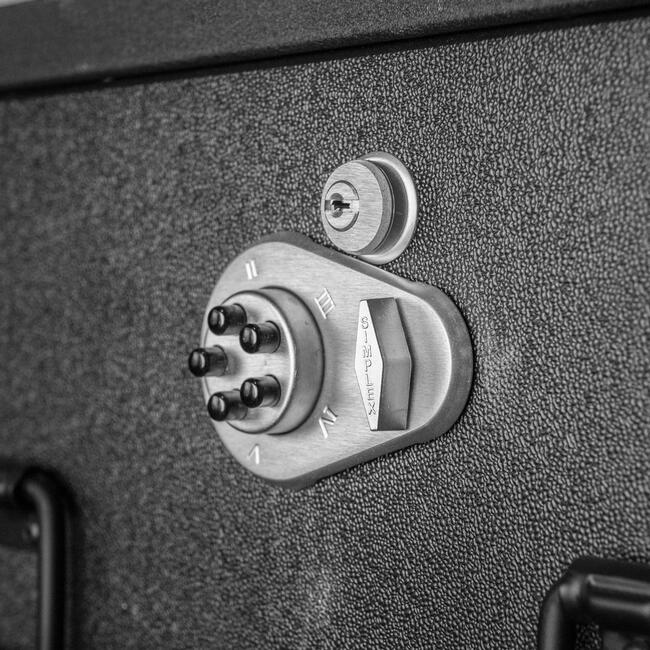 Kaba Simplex Combo
Mechanical combo lock with key override.
Dividers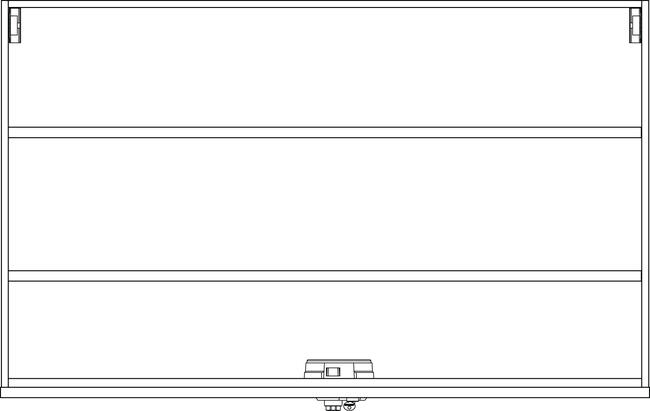 Long
Runs the length of your longest drawer side and can be positioned in any desired form.
* Available upon request
Short
Section off the interior drawer into a number of compartments.
* Available upon request
Pickup Length

Short
Fits within 5' 6" bed length.
Medium
Fits within 6' 6" bed length.

Long
Fits within 8' bed length.