TRUCKVAULT® secure storage
FOR YOUR FORD EXPLORER
---
The Ford Explorer is TruckVault's most common build due to our large public safety customer base. We've been making TruckVault secure storage designs for the Ford Explorer for over 15 years so we know the vehicle like the back of our hand, which is why thousands of government agencies around the country trust us to give them a product that combines functionality with security for their Explorers. With that combination in mind, our engineers have designed a variety of different builds to suit a variety of different needs that one may have when looking for secure in-vehicle storage. Whether you're looking to create a command center to use your drone and store your equipment, or looking for a simple storage solution for your on-duty firearms -- we're confident that we can help you get the job done.
Elevated Line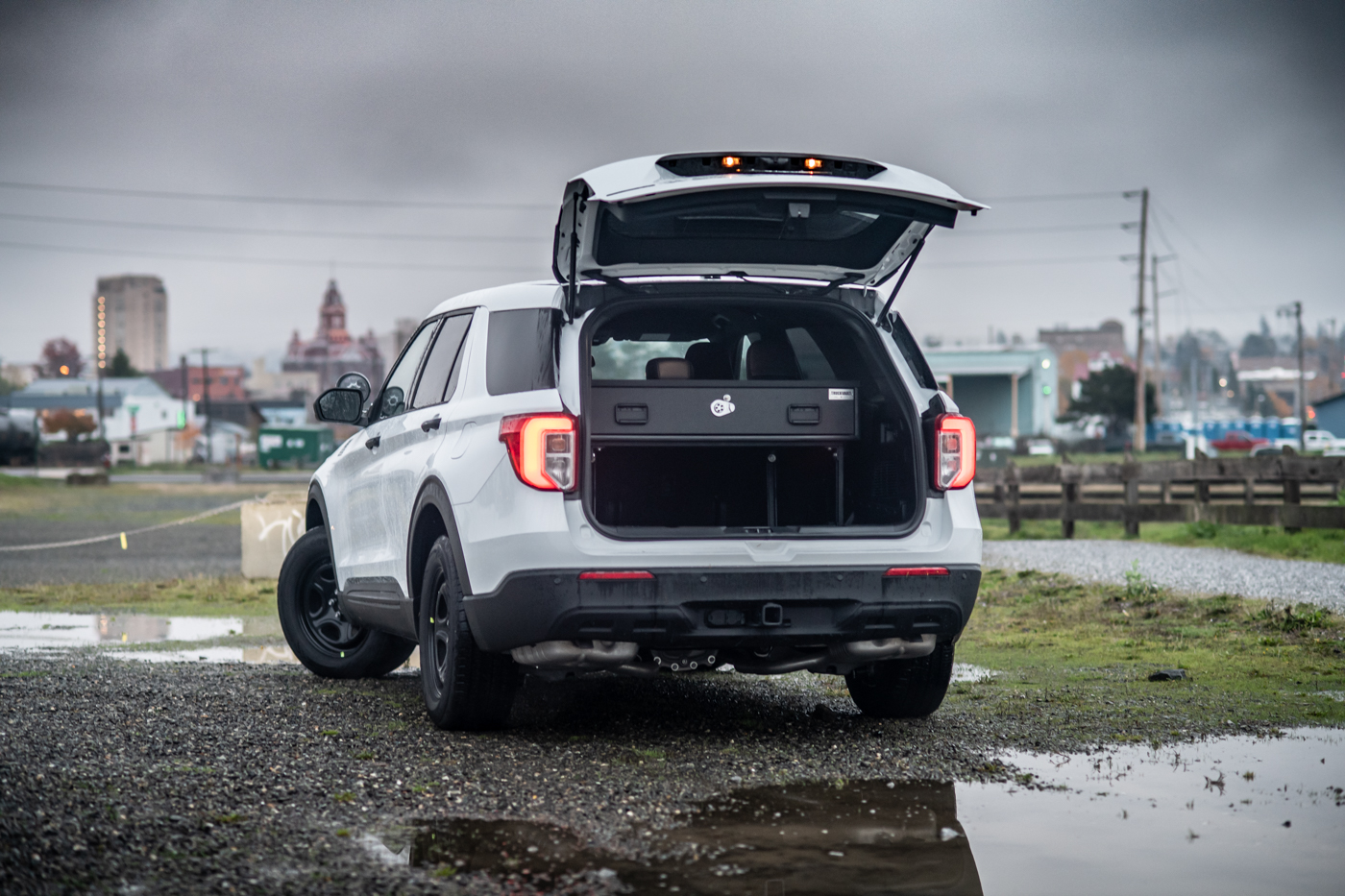 Raised up in the cargo area to provide spare tire access from underneath. The Elevated Line is specifically designed to maximize cargo storage in the Ford Explorer, provide secure storage for your sensitive gear, and maintain spare tire access at an affordable price. Includes a custom-fit replacement factory floor cover and heavy duty G-Strut mounting brackets for an install you can depend on. Select this system if you have only a few items to secure, need spare access, and have a tight budget.
Lift System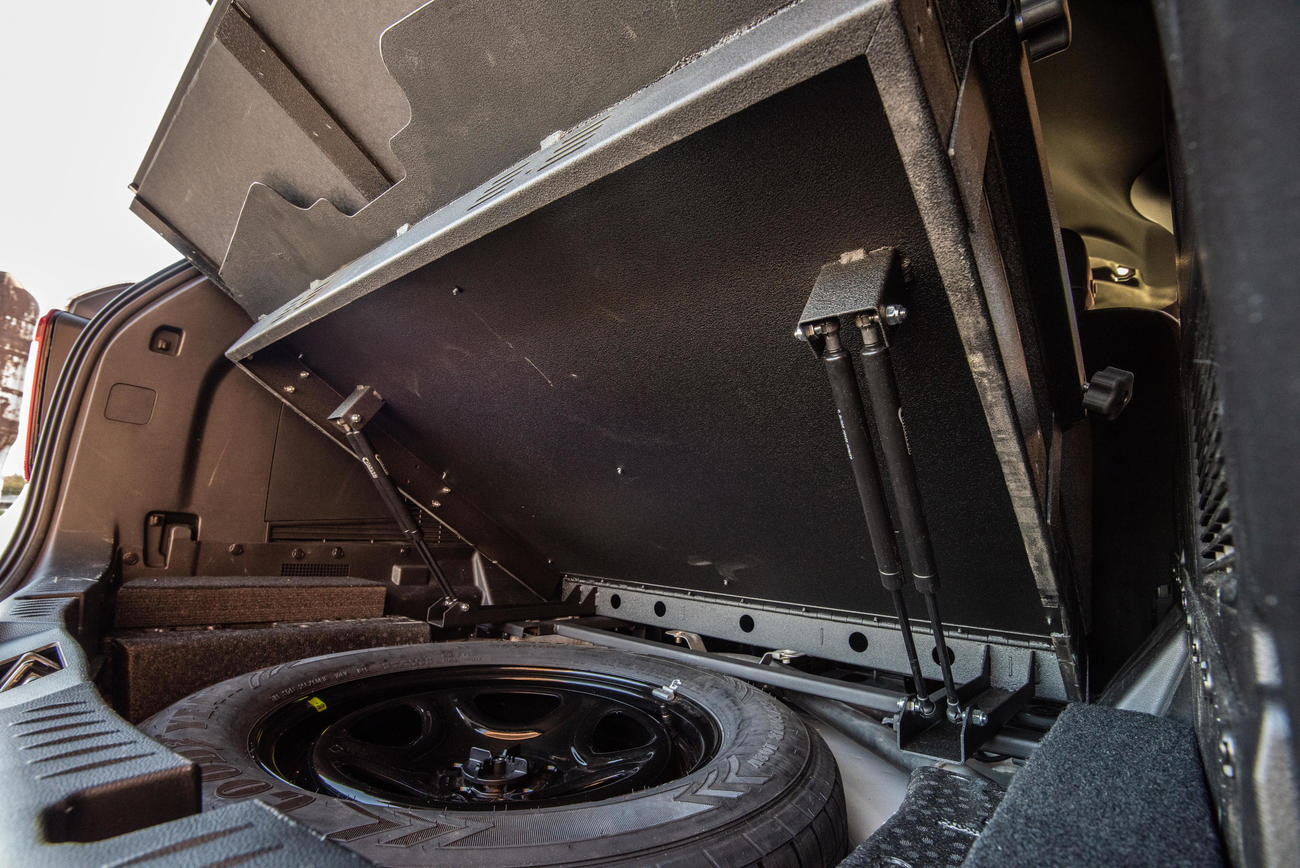 The ultimate combination of secure storage space and spare tire access for the Ford Explorer. Maximized the amount of secure storage space versus other solutions. Custom form-fit metal replacement floor with 480lbs of hydraulic lifting force, heavy duty hinges and support gussets. Designed specifically to carry the weight of a fully outfitted TruckVault. Select this system if you have a large number of items to secure and need spare tire access.   
SA System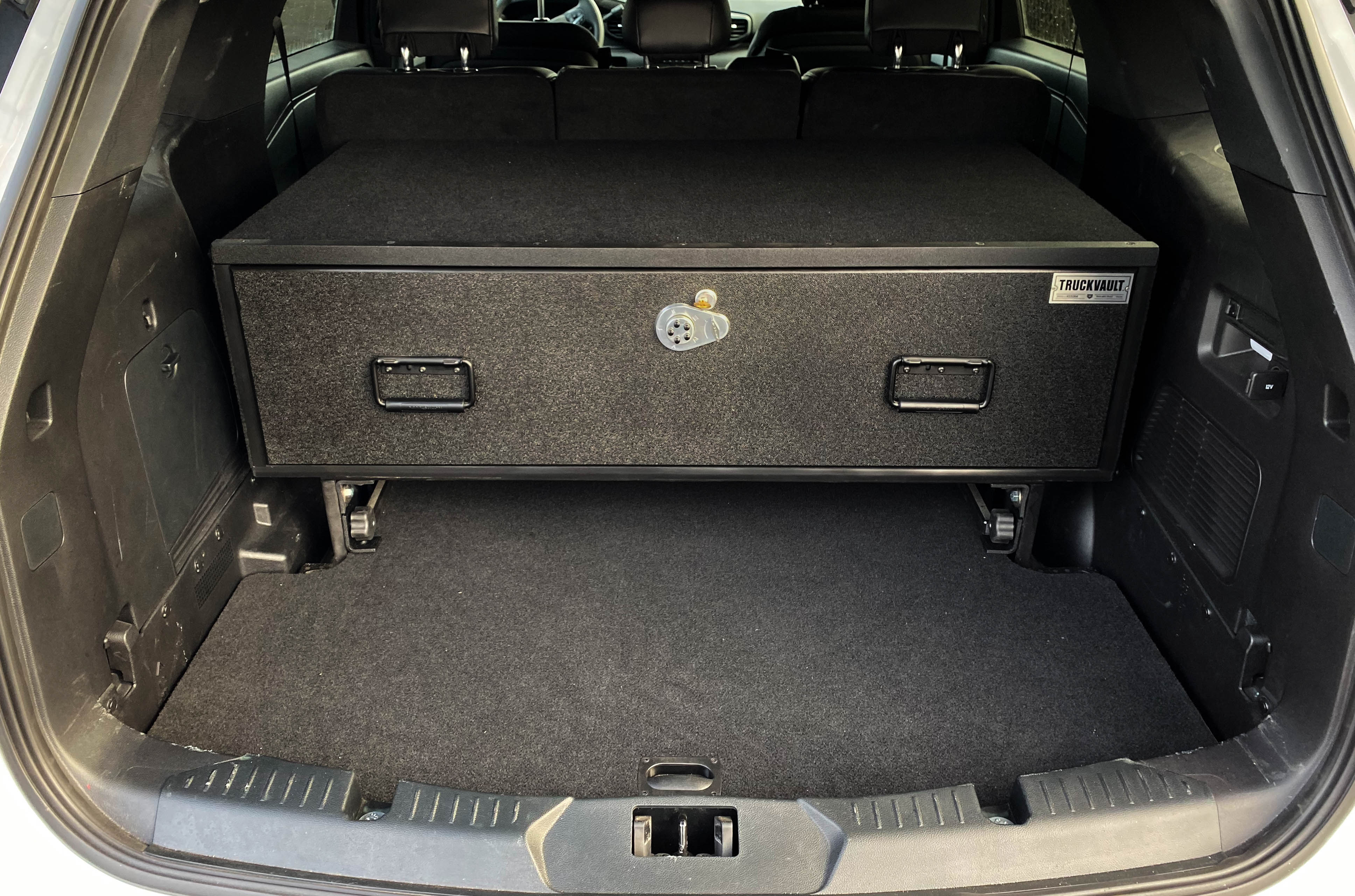 An intermediate spare tire access solution. A floor mounted Vault set back in the cargo area provides more storage space than an Elevated model, but less than a Lift system. Includes a custom fit metal bracket kit that mounts to hard point in the vehicle for a secure installation. Select this system when you need more space than an Elevated but not as much as a Lift System.
Base Model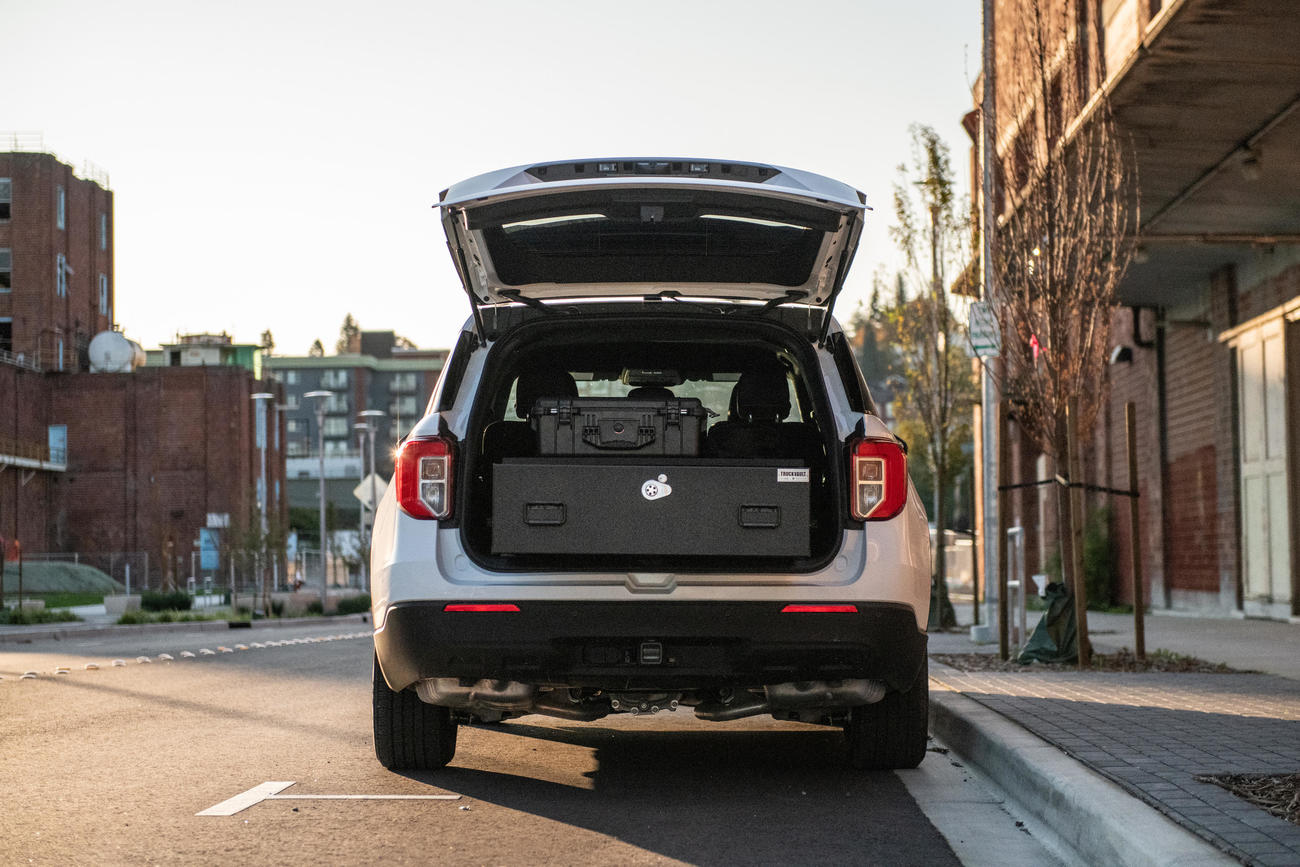 Our Base Model line mounts directly to the floor of the Ford Explorer and utilizes factory hard points for a secure installation. These systems omit spare tire access, but maximize storage space and design flexibility. Available in as many configurations, layouts and sizes as you can imagine within the footprint of the vehicle. Select these systems if spare tire access is not important and you want maximum design flexibility and secure storage.